In Burgundy, there's no end to how deep you can go. Knowing the town from which a wine hails is not enough — to understand a wine you must know the grower, the vintage, the individual plot, age of the vines, cellar practices, and so on. These details aren't crucial to enjoying the wine, but in Burgundy they can have an enormous effect on the final product.
For instance today's wine: a 2018 village-level Nuits-St-Georges. Seems simple enough, but Nuits-St-Georges is an enormous (for Burgundy) appellation stretching over three distinct terroirs. Today's comes from the sector north of the village, home to the most elegant expressions of Nuits-St-Georges. It's also from 2018, a vintage with record-breaking heat and sunshine. And finally it's from Michel Gros, a masterful winemaker with a steady but noticeable house-style.
This is delicious wine whether you know all that or not; but we think it's more interesting and enjoyable when you do.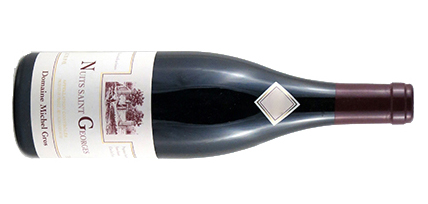 Michel Gros's Nuits-St-Georges is a blend of four parcels, all near the northern Nuits-St-Georges border with Vosne-Romanée. This location translates into a lovely expression of both towns: a splash of the violets and spice for which Vosne is so prized, but beneath that nose a classic meaty Nuits mouth.
Like everywhere else in Burgundy, the 2018s are bold and sunny, with lots of ripe fruit and plenty of sturdy tannin. Gros has steered the wine admirably into a perfect balance of fruit and freshness, with his signature smoky notes alongside. We find berries and toast in the nose, with a pleasant floral overlay. The mouth is young and vibrant with rich, sappy flavor over pleasantly rugged tannins.
There's certainly an argument for pairing high-end wine with fine cuisine; but we also like mixing in a high-low pairing every now and then. Pour this with burgers and hot-dogs from the grill (easy on the mustard).
____________________________
Gros Nuits-St-Georges 2018
bottle price: $69

FREE EAST COAST SHIPPING ON ANY 12 BOTTLES