In a Beaune restaurant two years ago spring we stumbled upon that most elusive of wine merchant targets: an unknown Burgundy domaine. Formed in 2002 with just 1.5 hectares of vines, the Domaine Bohrmann has no other importers, zero critical reviews, and a (very) hard-to-reach winemaker.
Bohrmann doesn't sound very French, and it isn't — Sofie Borhmann is Belgian, and splits her time between Belgium and Burgundy. We're not sure where she's been hiding, or why no other American importers have found her. But her wines simply blew us away, and we're not alone: we've sold out of everything we bought from her last year.
Next Sunday we release September Futures, which will include a handful of Sofie's other white Burgundies from St-Aubin, Puligny, and Meursault. But first we're highlighting two Bourgogne cuvées that grabbed our attention: the 2019 Bourgogne blanc, and 2019 Bourgogne rouge. Both dramatically overperform their humble billing, and we think both will make perfect everyday red and white Burgundies for your cellar.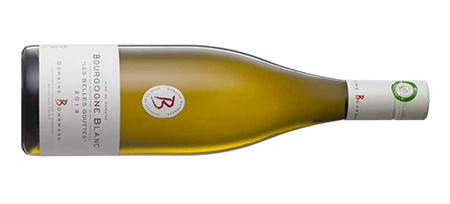 Bohrmann Bourgogne blanc 2019: $295/case
Bohrmann is a master of careful oaking. Borhmann's Bourgogne comes from 40 year old vines, giving the wine an intense, distilled mouthfeel and excellent length. The 2019 is an extraordinarily complex wine for its level. The nose is smooth, elegant, floral, and concentrated, with more than a passing resemblance to Meursault. The mouth is cool, impressively long, and vibrant — ripe and ready to drink immediately. Like the wildly popular 2018, this is among the most impressive regional-level Bourgogne blancs we've tasted in years.
Bohrmann Bourgogne rouge 2019: $325/case
We were planning to offer the Bourgogne blanc in today's email, but on a whim we opened the rouge Sofie sent along as well – boy, are we glad we did. Bohrmann's 2019 Bourgogne rouge is an example of just how far this magical vintage has stretched. The nose shows seductive, crushed ripe red fruits, overlaid with a soft floral character. The mouth is perfectly ripe, smooth, and delicious, with fine chalky tannin supporting the bursting fruit. The 2019s possess an extraordinary balance of fruit, tension, and texture — some cuvées are destined for future greatness, but this one requires no patience.
We expect these wines to arrive in November. To place an order, email tom [at] ansoniawines.com