Sauvignon Blanc is among the world's most popular white grapes, planted everywhere from New Zealand to California to Chile. But the original source for Sauvignon Blanc is France's Loire Valley.
The twin villages of Sancerre and Pouilly-Fumé are the home towns of Sauvignon blanc. Here the grape takes on a distinctly mineral and citrus character. As the name suggests, the wines of Pouilly-Fumé also feature notes of smoke and gunflint, a result of the soils' high flint content.
Our producer here is Frederic Michot, a small family vigneron with no other US importer and excellent wines. His 2020 has just arrived — beautiful, balanced wine, bursting with freshness and fruit.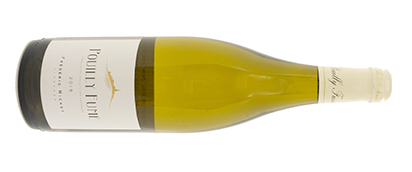 Michot's 2020 Pouilly-Fumé is crisp and delicious — the nose is bright and expressive, with ripe grapefruit, honey, and lime. The mouth is full and very lively. There's no oak at all, and the palate sings with zippy fruit and minerals. The palate is juicy, quick, and very clean, with a dry, slightly smoky finish.
This is pure, unoaked, refreshing Sauvignon Blanc — perfect as an aperitif on its own, or to pair with sushi or seafood. Serve this with crusty bread with a Loire-style chèvre.
____________________________
Michot Pouilly-Fumé 2020
bottle price: $19