We like to talk about wines that are just off the beaten path. Particularly in Burgundy, the best values can be lesser known wines just a few meters from the famous vineyards. But in most instances, famous vineyards are famous for a reason.
And such is the case with the Clos de la Roche, a Grand Cru vineyard in Burgundy's Morey-St-Denis. Named for the elevated bedrock beneath a shallow layer of soil, Clos de la Roche is Morey's largest and best known vineyard. Jasper Morris describes it as "quintessential Morey," finding a "slight aromatic wildness" with "sinews, structure, and density."
Our friends at the Domaine Amiot in Morey-St-Denis produce truly delicious wines at all levels – their terrific (and increasingly scarce) premier crus are among the best-value Burgundies in our cellar. But it's no mystery why their Clos de la Roche is at the top of their price.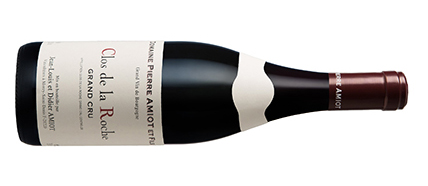 Amiot is the fourth largest landholder in Clos de la Roche, behind Ponsot, Dujac and Rousseau. A bottle of Clos de la Roche from these three illustrious domaines will set you back $500-$850 on release, and a good deal more at auction. And while we're not claiming Amiot's would win blind next to those, we think their $195 bottle offers terrific value.
A superb vintage like 2019 is a good one for buying Grand Cru, even if that's not your usual neighborhood. The Clos de la Roche 2019 is big and dense, with extraordinary length on the palate. There is dark, sweet fruit and great density, so it's not for drinking for a few years. But Burghound thought it "one of the best recent vintages that I have seen for this wine," one that "should amply reward extended keeping."
If you've got a Burgundy lover on your Christmas list, this would make quite the splash.
____________________________
Amiot Clos de la Roche Grand Cru 2019
bottle price: $195