Great winemakers make great wines in good vintages and bad. They channel their terroir into the best expression possible, trimming their viticultural sails based on the subtleties of the growing season. But sometimes a vintage provides such exceptional materials that just about everything it produces is terrific. And 2019 was just such a vintage.
As the Wine Advocate's William Kelly put it, 2019 was "a thrilling year for Pinot Noir, delivering wines bursting with head-turning perfume and fresh, succulent fruit…simultaneously serious and immensely charming." Having tasted dozens of 2018-2021 red Burgundies recently, we can confirm that the vintage has something magical about it – wines with near perfect balance that are easy to drink and hard to put down.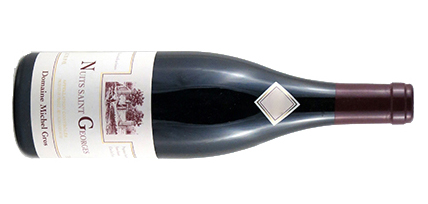 Today we're suggesting Michel Gros's 2019 Nuits-St-Georges, a blend of four plots near the Vosne-Romanée border. The vines' proximity to Vosne makes this a charming, elegant wine in any vintage, but in 2019 it's unusually so. We expect this to age beautifully for another decade, but the bottle we opened recently will make such patience awfully difficult.
The nose is dark, concentrated, and beautifully subtle with notes of spice, toast, cassis and plum. The mouth is firm and intense, unfurling over a few hours in a decanter or glass. This has unusual concentration and length for a village-level Burgundy. Serve this with a flavorful grass-fed steak a few times this spring, then throw the rest of the case in the back of the cellar for another year or two of payoff.
____________________________
Gros Nuits-St-Georges 2019
bottle price: $72

FREE EAST COAST SHIPPING ON ANY 12 BOTTLES