Chassagne-Montrachet is a town synonymous with opulence and richness. Its wines combine weight without heaviness – everything you want in a top class white Burgundy. When we want to really impress someone with a Chardonnay, we often reach for a bottle of Chassagne from Roger Belland.
Belland's Santenay 1er cru "Beauregard" blanc is not as complex or long-lived as the Chassagne premier cru — but for half the price it does an admirable impression, and we think it's a bargain. White Burgundy prices continue to rise around the region, but this wine is proof that there's still value to be found.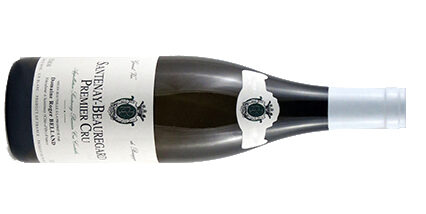 Belland's Beauregard blanc vines are a few hundred yards from the Chassagne-Montrachet border, and the wine drinks like it's from much fancier terroir. The 2019 Beauregard blanc has good freshness to support its ripe fruit, a mix of orchard and citrus. There's a hint of wood rounding out the concentrated, supple fruit flavors.
Jasper Morris found "a chiseled backbone," and "the right degree of flesh." It's something we've found in the most successful 2019 whites — tremendous intensity and richness and length, but with a laser focus and elegant shape. This is remarkably complete white Burgundy for its level, and one that's already drinking beautifully.
____________________________
Belland Santenay 1er "Beauregard" blanc 2019
bottle price: $45