St-Aubin may not be the secret source for white Burgundy it once was, but it's not because of the quality. Soaring prices for Burgundy from its famous neighboring towns of Puligny, Chassagne, and Meursault mean that the spillover demand has nudged prices for St-Aubin well. But the quality has more than kept pace, and despite the demise of its anonymity, it's still a source for exceptional value.
Most of the vineyards in St-Aubin are rockier and at a higher elevation than those in Meursault, Chassagne and Puligny. In an ever-warming climate this gives its winemakers an advantage in the perennial race to find freshness. Our source here, the Domaine Gérard Thomas, has performed magnificently over the past few sunny vintages — their wines are always fresh, clean, and full of energy.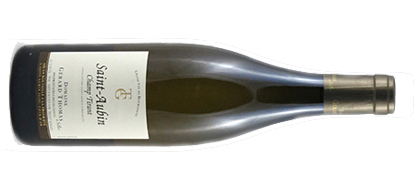 We've already written about Thomas's terrific 2020 Bourgogne blanc, an excellent everyday value in white Burgundy. Today we're featuring their 2020 village-level St-Aubin, a considerable upgrade from the Bourgogne and a real bargain under $40. The 2020 may be the best vintage we have seen of this wine.
The nose offers a lovely blend of oak and fruit. In the mouth there is plenty of energy, with a touch of grape skin and Puligny-like supporting acidity front and center; which then melts into something rounder and more complex. The balance is excellent, and there is very good persistence and a complex finale. This is first-rate Champ Tirant, resembling a premier cru more than a village wine.
Serve with roast chicken stuffed with lemon, garlic, and thyme.
____________________________
Thomas St-Aubin 2020
bottle price: $39

FREE EAST COAST SHIPPING ON ANY 12 BOTTLES