There's not much left hidden in Burgundy's Côte d'Or. A mere 30 miles long, the region is home to many of the world's most famous vineyards. Limited supply and increasing demand mean even its most obscure corners receive visitors from around the world.
But even real Burgundy nerds scratch their heads when you mention the town of Ladoix. It's right on the RN-74 (the main road that runs through the Côte d'Or) and located at the foot of the famous Hill of Corton. Yet it remains one of the last corners of the region relatively unknown.
Lucky for us. In a good year in the hands of a good producer, the wines of Ladoix can provide extraordinary value. Our source here is the centuries old Domaine Ravaut — a small family domaine of the highest quality. William Kelley calls their wines "hearty and characterful," with "plenty to admire."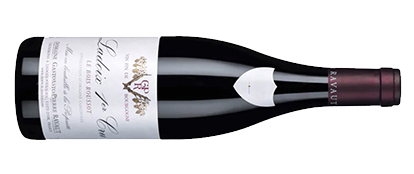 The 2019 vintage produced wines that were almost universally successful. The tannins are compact and delicious, with an unusual succulence that makes them delightful even young. The fruits are both perfectly ripe and beautifully balanced, indicating a long life ahead.
Ravaut's 2019 Côte de Nuits-Villages is among our most popular everyday red Burgundies. Today we're suggesting its more sophisticated and classier cousin: the Ladoix 1er cru "Bois Roussot." It's bursting with strawberries and briary, woodsy berries in the nose; the mouth is smooth and fine-grained, with excellent density and a clean, modern finish.
Ravaut's 1er crus usually need a year or two to show their stuff, but this one is already delicious today.
____________________________
Ravaut Ladoix 1er "Bois Roussot" 2019
bottle price: $49

FREE EAST COAST SHIPPING ON ANY 12 BOTTLES