After three consecutive hot, dry vintages in Burgundy, Mother Nature decided to mix in a changeup, throwing just about every possible malady at the long-suffering winemakers of the Côte d'Or. An April frost devastated much of France, with some producers losing as much as 90% of their crop in just two nights. Then the summer turned wet and humid, causing high risk of oidium, rot, and mildew. Harvest in the second half of September was soggy and small.
And yet many, if not all, of the 2021 Burgundies are lovely. They show neither the concentration nor the ripeness of the last three scorching years, but instead carry a daintiness and precision that some (including us) find a welcome relief. We're thrilled to release our first today, the excellent 2021 Bourgogne blanc from Gérard Thomas – a throwback in style to a decade ago perhaps, but in a sleek, modern package.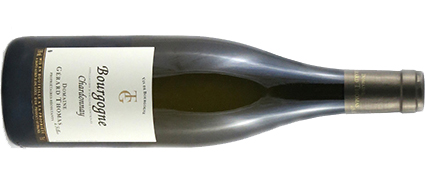 Thomas's Bourgogne blanc has long been a favorite among readers, and with many relying on it for their house white Burgundy. We've imported this wine for nearly 15 years, and those readers who discovered it pre-2015 will recognize an old friend in the 2021. (For those more familiar with recent vintages, picture a less intense wine with more lift — think flute rather than clarinet.)
The nose shows sweet cream butter, with a lovely sucrocité and dry fruit. The mouth is dry and savory, trading the plump, tropical ripeness of recent vintages for a cool precision and fine waxy texture. Pair this with a plate of shrimp scampi, or a fish from the grill.
____________________________
Thomas Bourgogne blanc 2021
bottle price: $29

FREE EAST COAST SHIPPING ON ANY 12 BOTTLES