It's hard to discuss Burgundy these days without talking about prices. Bottles from the region's iconic domaines can be unaffordable for all but the most well heeled collectors, and their secondary market value means that speculation is commonplace. We don't play much at this level – even our highest end wines rarely change hands after sale – but prices among our suppliers are rising as well. The wines of Burgundy have never been better or more sought after, and simple economics is at play.
But if you know where to look – up-and-coming vignerons, less famous regions, smaller cuvées, just about anything in Chablis – there's unmistakable value to be found in Burgundy. We pride ourselves on the size of our sub-$50 portfolio, and today we're suggesting one of our most exciting recent discoveries.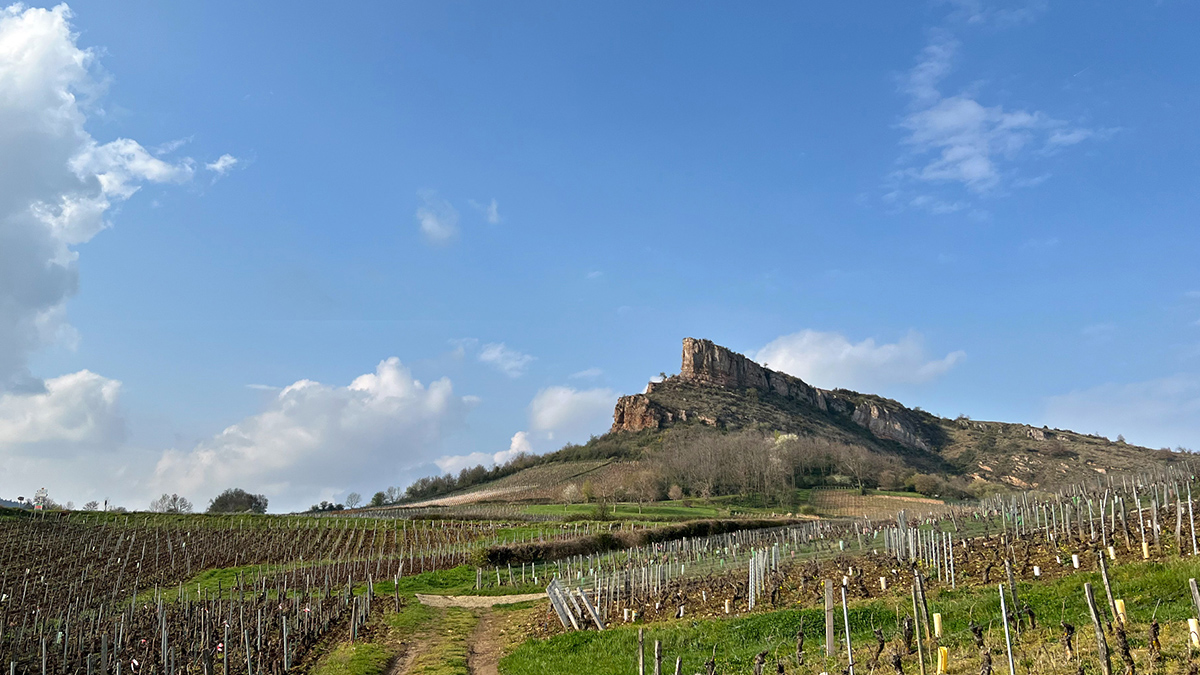 Sebastien Giroux is a small-scale winemaker in Pouilly-Fuissé in the Maconnais. This southern Burgundian subregion has seen a resurgence of interest since it ditched the overoaked whites of thirty years ago, but the pricing has yet to catch up. Giroux has caught the eye of Jasper Morris and William Kelley, Burgundy's top two critics, and having now visited two years in a row, we can confirm the wines live up to their considerable reputation.
Giroux's entire lineup of exquisite Maconnais whites will be in next Sunday's May Futures release, including his extraordinary new Pouilly-Fuissé 1er Cru – but today we're starting with a humbler suggestion: the 2019 Pouilly-Loché.

Pouilly-Loché is the next appellation east from Pouilly-Fuissé and makes similar if less concentrated white Burgundies. Giroux's style is one of patience and restraint – his wines are barely oaked, and he puts them back into tank for a year or more before bottling. Today's 2019 Pouilly-Loché completed 30 months of elevage, an unheard of time for a wine of its price and status. But as you might expect, the wine delivers far more than its appellation or pricetag would suggest.
The nose is sunny and delightful, showing baked lemon, pear fruit, and cool stony notes. The mouth is superb – long, tense, lively, and elegant. William Kelley found notes of "sweet orchard fruit, clear honey and white flowers," calling it "satiny and lively" with a "saline finish;" he calls Giroux's wines in general "supple, pure and charming." We think there's no chance Giroux isn't better known a year from now – stock up while his wines are still affordable and available.
____________________________
Giroux Pouilly-Loché 2019
Ansonia retail: $385
May Futures: $295/case