The Domaine les Goubert is among the domaines we've worked with the longest. Over more than two decades their consistency has remained unshakable – good vintage and difficult, up year and down, Goubert's delicious, well-priced Gigondas cuvées are like trusty old friends.
In recent years Florence, the thirty-something daughter at the domaine, has taken over the winemaking, and turned an always consistent production into one that truly shines. Josh Raynolds of Vinous called the wines "superb" and calls them "one of the appellations most venerable domaines.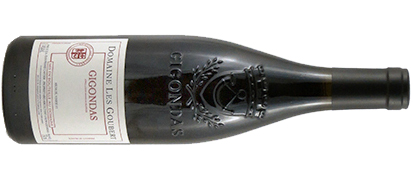 Their 2020 Gigondas is the most exciting cuvée we've had from them in recent memory. The nose explodes with a symphony of floral notes, combining vibrant wild cherries, garrigue, blackberry, lavender, and earth. The mouth is long and fresh with excellent persistence. We sold out of our entire stock in two months last fall, so we're pleased to have restocked earlier this month.
Raynolds gave 93 points, finding "palate-staining red/blue fruit," with flavors that "deftly blend power and delicacy," before an "impressively long, floral- and spice-driven finish." We think it's a tremendous value, priced in a range to pull out on casual weeknight.
This is always in the top three most popular reds we sell – a perfect blend of depth, elegance, and value. Open a bottle yourself and you'll understand why.
____________________________
Goubert Gigondas 2020
bottle price: $29