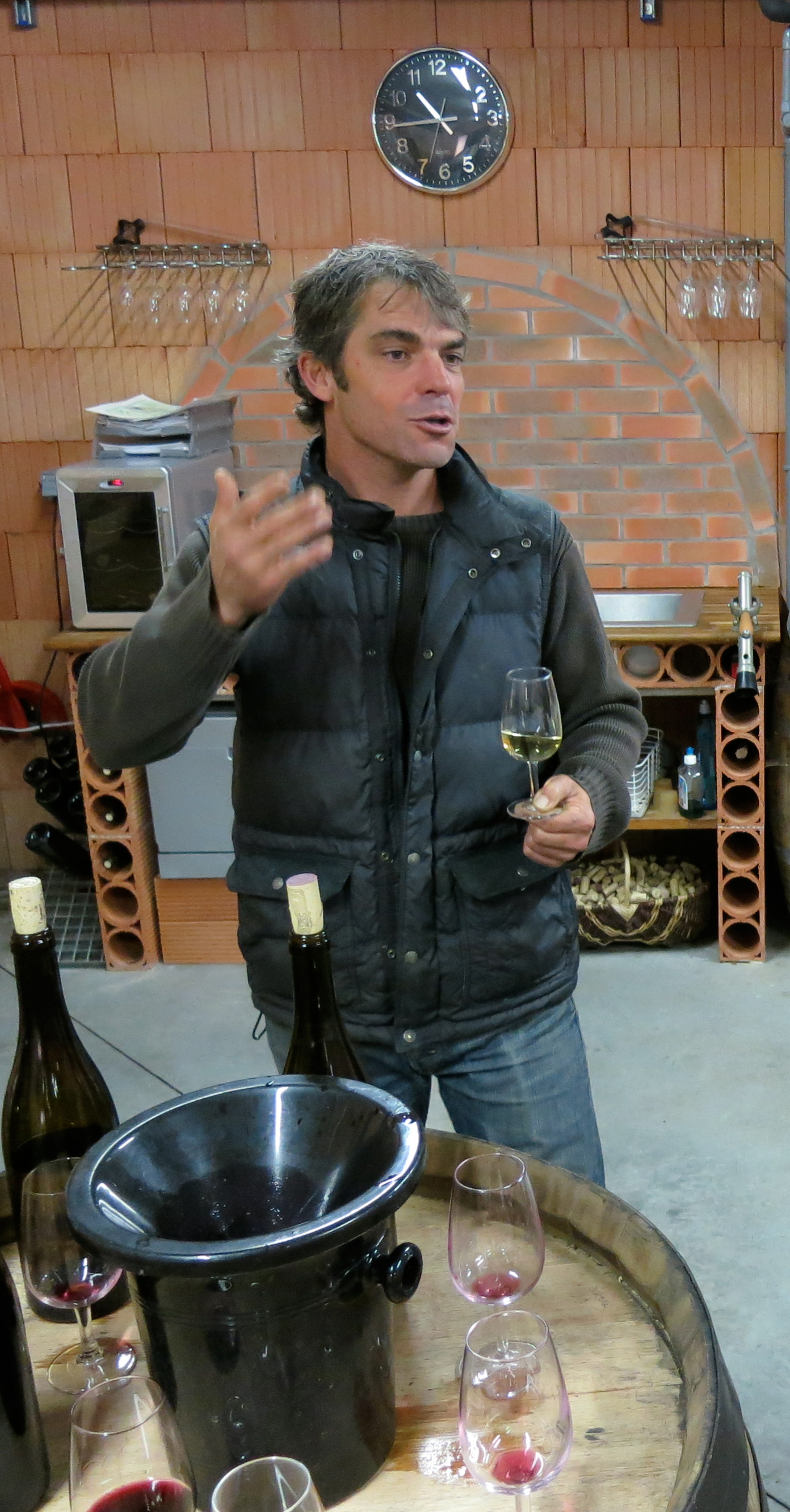 A turn of fate.  Many of the winemaking families we work with have been in the business for generations; some as far back as the 16th century. It can take years to acquire vines and equipment, and even longer to build a name.
All of which makes the earthy, spiced syrahs Denis Basset produces so impressive. Five years ago, while working in the family flower business, he was nearly killed by touching a high-voltage wire. Upon leaving the hospital, Basset decided to pursue his lifelong dream of making wine. Lucky for us.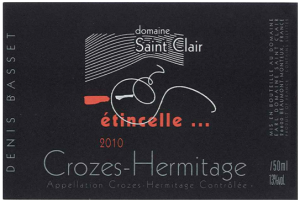 Newcomer in the Northern Rhône.  Basset's family has owned the vines for many years (they used to sell the grapes), and Denis has a knack for channeling his terroir. His Crozes-Hermitage is named Etincelles ("sparks") as a play on his life-changing event.
The wine is masculine, full-bodied red that could be from nowhere else on earth. It's unmistakable Northern Rhône syrah, showing savory black fruits, with clove, black pepper, and tobacco in the nose.
Basset hasn't been at this for long, but he's off to a magnificent start. We'd pair this with a hearty bean and tomato stew, or a red meat. If your spice cabinet is well stocked, Daniel Boulud's Braised Lamb in the WSJ earlier this month would make a lovely match.
ST. CLAIR CROZES-HERMITAGE 2010
Ansonia Retail: $26
case, half-case price: $22/bot
_
______________________________________