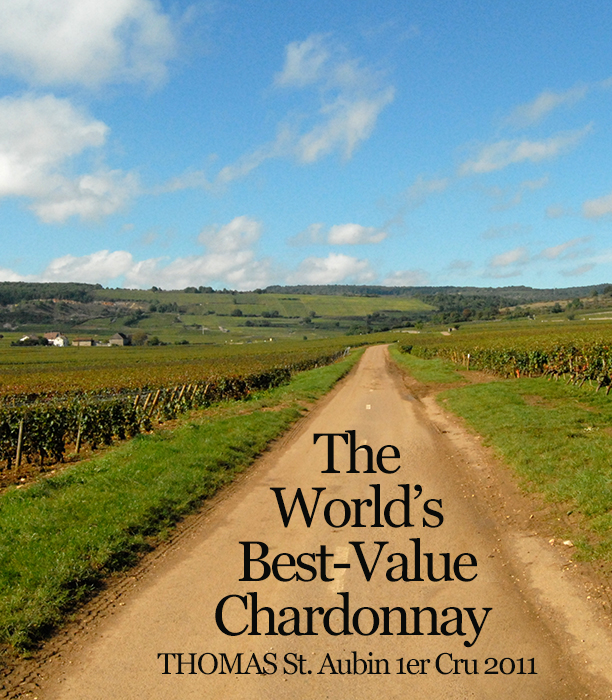 Insider's White Burgundy.  Beside Chablis, the best secret in a white Burgundy lover's cellar is his stash of St. Aubin. The village is easy to miss, wedged in a valley between Puligny-Montrachet and Chassagne-Montrachet. And though it rightly plays second fiddle to these two giants, it's still a source for what Rajat Parr calls "some of the best-value Chardonnays in the world."
We too have found remarkable bargains in St. Aubin, and perhaps none more impressive than the 1er cru St. Aubin from Gérard Thomas. Thomas's St. Aubin is made from the Murgers des Dents de Chiens vineyard, a plot of vines high on a ridge from which one can see north and south along the golden slope.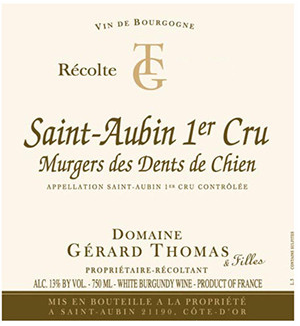 Lemon filet and Chardonnay.  Thomas's St. Aubin 2011 is beautiful. It shows soft, elegant fruit but also vibrancy and tension. The wine is pure chardonnay, oaked carefully to allow the pure lemon fruit to shine through.
We drink "Murgers" (as we call it) with a wide range of dishes, but if you're looking for a new idea, try this method for breading and frying fish. We discovered it several months ago and haven't gone back:
First dip your filets of flounder (or something similar – haddock, turbot, etc.) in fresh lemon juice.
Then dip filets in flour; then back in lemon juice.
Finally, dip filets in bread crumbs.
Let settle for 2-3 minutes, then fry in a pan of hot oil for 2-3 minutes a side.
The result is a lightly lemon flavored filet with nice crisp texture, without the need for accompanying lemon slices. The fresh flavor will match nicely with the citrus notes in the St. Aubin, and the cool white Burgundy will play beautifully off the warm fish. (Send us a picture of your fish with St. Aubin and we'll send back a 10% off coupon*.)
THOMAS ST. AUBIN 1ER CRU 2011
Ansonia Retail: $34
offer price: $29.95/bot


_
*To be used on full priced wine only.
_________________________________________________