Gaul.  There's a sense of ancient history in the south of France.  Roman-era towns and crumbling ruins dot the countryside — even the modern highways follow the ancient "Via Agrippa" of the Romans. Winemaking here is just as old, and archeologists have found presses dating back to 400 BC.
Winemaking in Séguret, a twenty-minute drive across the valley from Chateauneuf-du-Pape, dates to the year 611 — and little has changed in 1400 years. But winemaker Nicolas Haeni has introduced something new to the area: a remodeled hillside built with the help of bulldozers, architects, and the EU funded "Priorat Life" project. He calls the project "Domaine Malmont."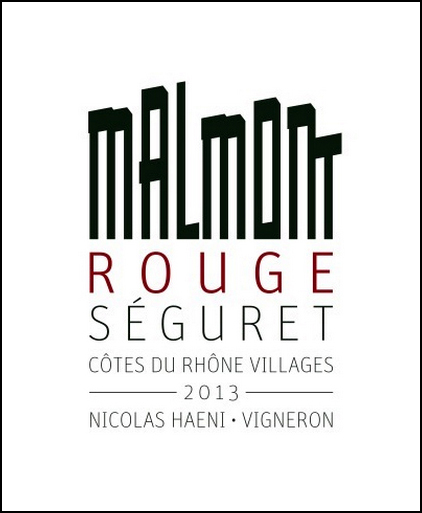 A New Look.  Malmont is a series of carefully inclined terraces, each with a 3% gradient, resulting in a hillside with less erosion and more control over water runoff. Now 10 years into his project, Haeni has released his first vintage, and he's off to a great start. This maybe the first Séguret from Nicolas's new domaine, but his knowledge of the local terroir extends back decades, from his time at his family's first winery, the Domaine de Cabasse.
Our first shipment of 2013 Malmont Séguret arrived in the states in the late spring, and has already found many fans among Ansonia readers. The wine is a Côtes du Rhône Villages with an unusual depth and complexity. A blend of Grenache and Syrah, the wine shows dark burnt cherries and menthol in the nose, and a mouth that is bright and structured, with hearty but rounded tannins and a dark blackberry finish.
_
________________________

MALMONT Séguret 2013
Ansonia Retail: $28
case, half-case: $25/bot
_
AVAILABLE IN 6-  AND 12- BOTTLE LOTS
_
_
_
_____________________________
Enjoy this article? Sign up to receive them in your inbox.
_
_
_____________________________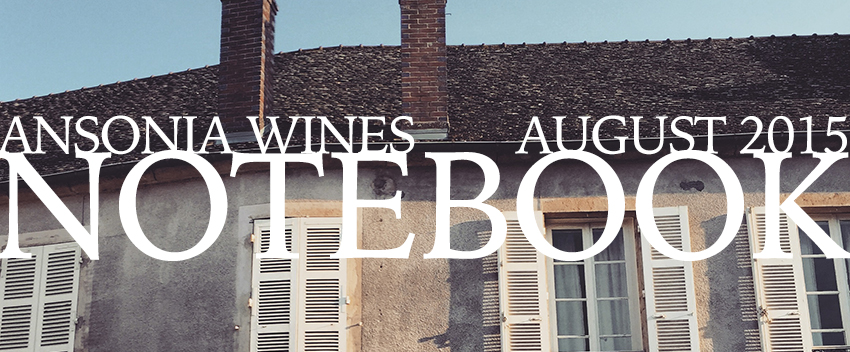 _
_