The Finest. Of the four vineyard levels in Burgundy, "Grand Cru" is the highest.  Reserved for the top 1.3% of vineyards, the classification represents the finest Burgundy has to offer. The town of Gevrey-Chambertin is known for deep and powerful wines, owing their richness to the high level of clay in the soil. The Grand Crus of Chambertin are some of the darkest and longest lived wines in Burgundy.
Today's wine, a Charmes-Chambertin Grand Cru, combines a silky, "charming" character with the classic depth of a Grand Cru from Gevrey-Chambertin. Jean-Louis Amiot and his brother Didier make dense, beautifully polished wines from their centuries-old stone domaine in the center of Morey-St-Denis. Their style has shifted in recent years, perhaps to match with a string of well-concentrated, riper vintages.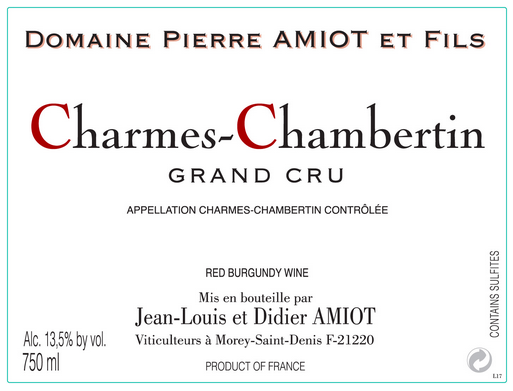 Seductive.  Heat and lots of rain made 2011 a difficult vintage for Burgundians, but the results have been very promising; wine critic Allen Meadows (Burghound) calls it "a singularly seductive vintage." We were impressed with the Amiot 2011s from our first taste, and they've already picked up lovely notes as their bottle aging begins.
We opened a 2011 Charmes-Chambertin Grand Cru from Amiot last night, and it reminded us just how impressive red Burgundy can be. From the moment the cork was pulled, the nose exploded with silky, beautiful violets and cinnamon, gaining expressiveness with time in the glass. The mouth was dark cranberry jam, and though it awakened more slowly than the nose, the palate showed a deeply concentrated core, with ripe tannins and a firm structure.
This is a wine in its youth, but no longer one in its infancy. With another few years in a cellar the nose will add spice and woodsiness, and the mouth smooth smooth and lengthen. But with some help from a carafe and a nicely grilled steak, we enjoyed every drop from last night's bottle.
NOTE: We've relaxed our usual half-case minimum to 3 bottles.
_
________________________

AMIOT Charmes-Chambertin Grand Cru 2011
Ansonia Retail: $130
offer price: $109/bot
_
AVAILABLE IN 3-  6-  AND 12- BOTTLE LOTS
_
_
_
_____________________________
Enjoy this article? Sign up to receive them in your inbox.
_
_
_____________________________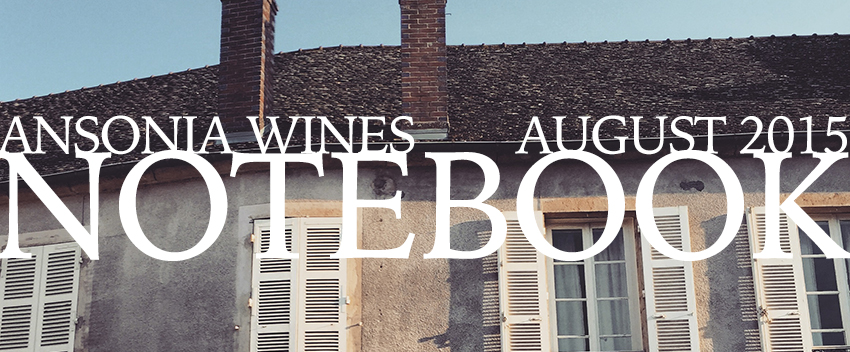 _
_