Regression to the Mean.  As the world's climate warms, the world's wines have warmed as well. With grapes able to ripen in ever more locations, an "international" style has emerged: very ripe fruit, soft tannins, new oak, and high alcohol. They're the drugstore paperbacks of the wine world — fast and easy, but not particularly distinctive or interesting.
Our favorite wines are representations of a place. And it's for this reason that we're drawn to the wines of the Domaine des Accoles. Grown in rugged, mountainous region of Ardèche in south central France, the Accoles wines represent their region and winemaker perfectly. They're dark, earthy, and complex, but in the elegant style of Burgundy-schooled winemaker.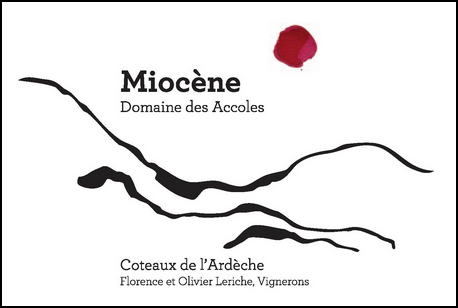 Autumn Red.  The Accoles Miocène 2013 is a blend of Grenache and Carignan from vines planted in the 1960s. These two high-yield varietals produce particularly interesting wines in their later years, as their production decreases and concentration increases. The result is wine full of density and character, perfect for roasted meats or root vegetables
Accoles practices biodynamic viticulture and vinification, and their wines show the complexity and depth possible from this technique. In the nose, the Miocène is earthy blueberry jam and wild thyme; the mouth is long and complex, showing earth, cranberry, and smoke. The tannins are fine and dense, and at 13% alcohol this is beautifully balanced.
We enjoyed this last night with skirt steak and roasted cauliflower. Any roasted meat would do; a cassoulet would be magnificent.
._
________________________

ACCOLES Miocène 2013
Ansonia Retail: $30
case, half-case: $25/bot


_
AVAILABLE IN 6- AND 12- BOTTLE LOTS
_
_
_
_____________________________
Sign up to receive these posts in your inbox:

_
_
_____________________________
_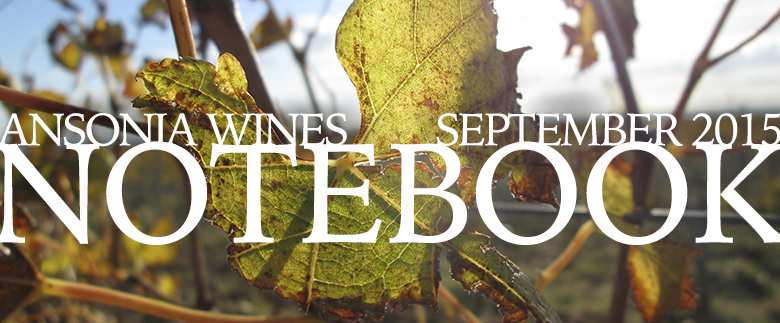 –
_