Uncomplicated.  Côtes du Rhône is one of the world's most recognizable brands. From Parisian bistro chalkboards to grocery store shelves in the States, it seems to be everywhere. And as with most popular appellations, we've had bottles both memorable and forgettable.
For us, the best Côte-du-Rhônes are dark and full of fruit – with balanced alcohol and mild tannins. For dense and hearty, we like the Domaine les Goubert; but for classic, fruit-filled, and drinkable, our pick is from the Domaine Coulange.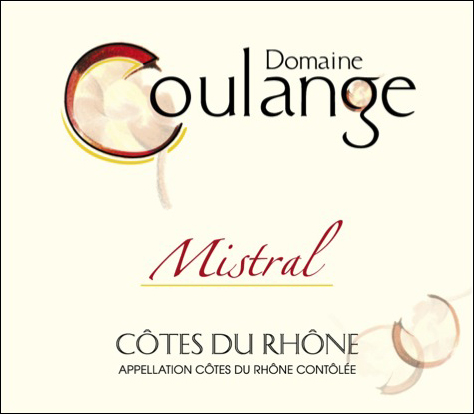 By the Glass.  From the northern end of the Southern Rhône Valley, Coulange's "Cuvée Mistral" is clean, uncomplicated, delicious wine. We think of it as our at-home by-the-glass wine – several restaurants do too – and at $12/bot it's easy to do so. It's a wine you don't have to think hard about to enjoy.
Cuvée Mistral is 4/5 Grenache, 1/5 Syrah – full of the dark, fresh, unoaked fruit we love in a good Côtes du Rhone. It's neither heavy nor hot, but the Syrah contributes depth and food-pairing potential. Mistral is the red we reach for when we're not sure what else to serve.
._
________________________

COULANGE Mistral 2012
Ansonia Retail: $14
case price: $11.95/bot


_
AVAILABLE BY THE CASE
_
_
_
_____________________________
Enjoy this article? Sign up to receive them in your inbox.
_
_
_____________________________
_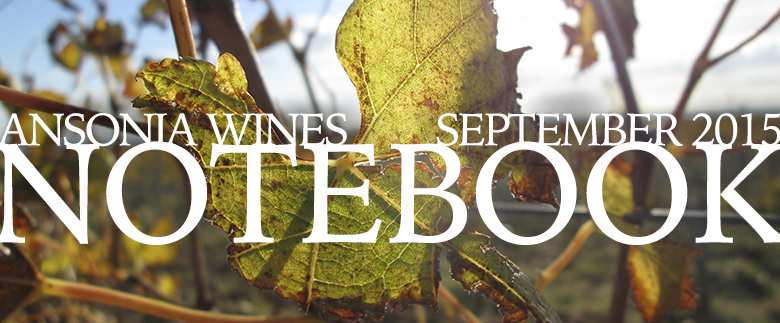 –
_