Discovery.  It was a cool and dewy morning in the Loire Valley when we visited the Domaine Frederic Michot back in June. We had little more to go on than a brief note in a French wine guide promising a small scale, excellent Pouilly-Fumé. The rutted tracks in the ridges above the hamlet led to a modest house with a small tasting room attached. 
Frederic himself was away, but his mother greeted us warmly and proudly showed us her son's two wines. She had reason to be proud. Both were delicious, and we found Michot's old-vine Pouilly-Fumé extraordinary. From vines planted in the 1940s — "juste après la guerre," Madame put it — it was a pure Sauvignon Blanc, of unusual intensity and depth.
We asked about the price. Madame had no idea, and told us Frederic would be in touch. With fingers crossed for a low number, we spent the rest of the day visiting better known estates with less impressive wine. And when Frederic emailed us that night, we knew we had found our man.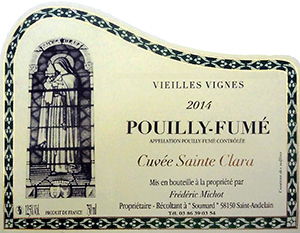 An Autumn White.  We've always liked Pouilly-Fumé, a lesser known cousin to Sancerre. Fumé is a reference to the smoky nose of gunflint often found in wines from the appellation. At its best Pouilly-Fumé is a delicious expression of Sauvignon Blanc, tending to show grapefruit and honey alongside the flinty smoke.
Michot's old vine Pouilly-Fumé is called "Cuvée Sainte Clara," both for his daughter and the saint in a stained glass window in his town's small church. We opened a bottle last night, and it's just as good as we remembered. The nose is of grapefruit rind, mango, and wild herbal honey; the mouth is intense and very rich, with grapefruit and lime rind freshness sustaining an unusually long finish.
This will pair beautifully with grilled seafood, broiled haddock, or a plate of fresh oysters. With a dense mouthfeel and ample freshness, this is a perfect white to carry us into the fall.
________________________

MICHOT Pouilly-Fumé Vieilles Vignes 2014
Ansonia Retail: $24
case, half-case: $18/bot


_
AVAILABLE IN 6- AND 12- BOTTLE LOTS
_
_
_
_____________________________
Sign up to receive these posts in your inbox:

_
_
_____________________________
_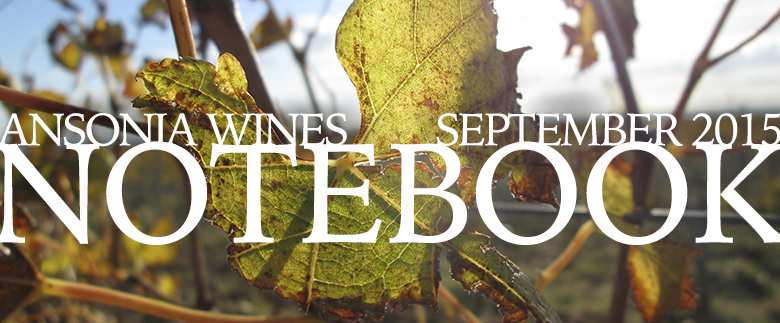 –
_