À la famille. We recently celebrated our sixth year as a père et fils business, a multigenerational approach that is common in Burgundy. The Belland family in Santenay is a particularly impressive example. Their domaine has operated since 1839, and today Roger and his daughter Julie comprise the 5th and 6th generations. With 176 years of experience, the Bellands know their terroir intimately.
The Bellands have used no herbicides for more than 20 years, and their wines are all careful, pure expressions of their origin. This is not a flashy domaine — there's a small sign next to the door on the street, and you have to enter their cellar before seeing any of their many winemaking awards. But Clive Coates calls them "one of the best sources in Santenay," and we agree.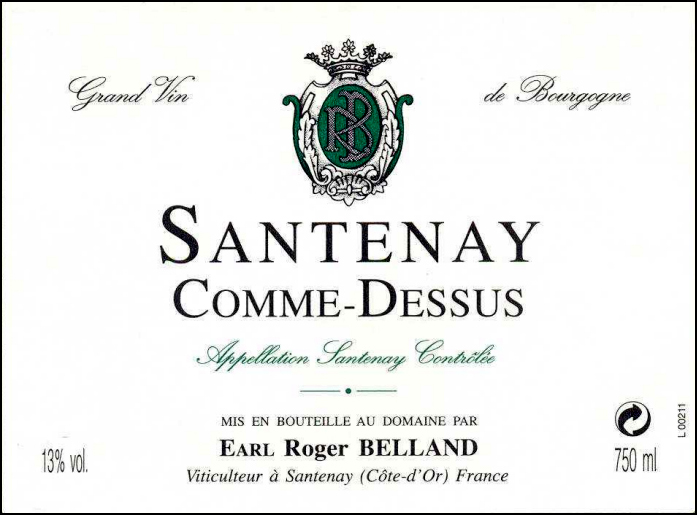 Autumn White Burgundy.  In the past few years we've focused on Belland reds, which are bright, punchy, and delicious, with excellent minerality and fruit. But during our visit in June, his lineup of whites stole the show. We struggled to narrow our choice to three, and we're pleased to introduce the first today — a village level Santenay. (Keep an eye out next month for white Belland 1er crus from Santenay and Chassagne.)
Belland's Santenay blanc "Comme Dessus" is a beautiful white Burgundy. The nose is floral and pretty, with white flowers and lemon rind. The mouth is particularly intense, with impressive length and excellent tension. Belland employs very little oak, and this wine is about purity, minerality, and fruit. The ample body makes it lovely on its own, but the solid acidity means it will also match well with food.
We'd serve this with a roast chicken on a Sunday afternoon, though if the bottle is opened when the chicken goes into the oven, you may need a second by the time it's done. We'll toast you with thanks for another year in the business, and you can toast the Famille Belland.
________________________

BELLAND Santenay "Comme Dessus" 2013
Ansonia Retail: $34
case, half-case: $29/bot


_
AVAILABLE IN 6- AND 12- BOTTLE LOTS
_
_
_
_____________________________
Sign up to receive these posts in your inbox:

_
_
_____________________________
_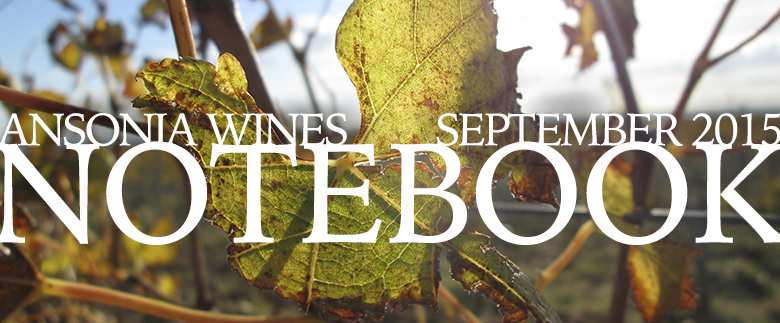 –
_