Graphite and Cranberry.  The wines of Beaujolais get an unfair rap. Their brand has been linked to the Beaujolais Nouveau, a cloying, fruity wine made just weeks after the harvest. But those drinkers who avoid the region entirely miss out on some exceptional wines.
Beaujolais produces much wine besides the overhyped nouveau and some of it — namely those from the 10 "Beaujolais Cru" villages — can be extraordinarily good. One of our favorite Crus is Juliénas, a small appellation of just over 2 square miles. These sturdy, low-alcohol, refreshing wines are a lovely match for the coming fall.
Unpretentious.  Wine has been made at the Chateau de Juliénas since the 15th century. Today the Condemine family runs the domaine with a friendly modesty, and their wines are similarly welcoming. Last night we opened the 2011 Juliénas Prestige, and found it delicious and unusually complex. The nose was graphite, deep cranberry, and wild honey; the mouth showed a juicy attack followed by a muted, softened mouthfeel.
Beaujolais can be serious wine, but it's rarely self-righteous. As Jancis Robinson puts it, "Beaujolais is meant to be drunk, rather than discussed or collected." We cooled last night's bottle for a half-hour in the fridge, and serve it over beside grilled chicken with visiting guests. It wasn't the star of the meal, but it wasn't supposed to be; and there certainly wasn't any left to save for the fridge.
._
________________________

JULIÉNAS Cuvée Prestige 2011
Ansonia Retail: $24
case, half-case price: $18/bot
_
AVAILABLE IN 6-  AND 12- BOTTLE LOTS
_
_
_
_____________________________
Enjoy this article? Sign up to receive them in your inbox.
_
_
_____________________________
_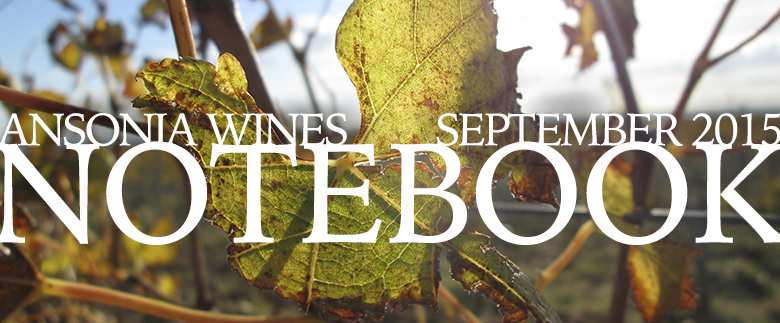 –
–
_