Masterful.   Michel Gros is perhaps the most recognizable producer in our portfolio, and his wines are well deserving of their praise. Gros makes wines from four villages along the Côte de Nuits: Nuits-St-Georges, Morey-St-Denis, Chambolle Musigny, and his home town Vosne-Romanée.
Gros's red Burgundies are all elegant and precise, often showing smoky or toasty qualities, and always silky and beautiful. We've put together a mixed case of Gros's red village-level wines in this month's Notebook. This collection showcases the unique terroirs of the Gros family properties, and the skill of a master winemaker.

Three of Each.  The Nuits-St-Georges is Gros's most masculine wine, showing dark notes of licorice, smoke and game. This case includes the 2009, a wine from a ripe, near-perfect vintage, now with over half a decade under its belt.
The Chambolle Musigny is the smooth, silky one from this bunch — think spice and plums. A majority of this wine comes from a plot of vines adjoining the Grand Cru "Le Musigny," and we like to think of this as a Chambolle with extra Musigny.
The Morey-St-Denis is the most precise and elegant of Gros's village-wines, showing delicate minerality and an extraordinarily complex nose. Look for blackberries, velvet, and excellent concentration.
Vosne-Romanée is home to the Gros domaine and the town where Michel has always lived. Critics call Vosne "the greatest Pinot Noir village on earth," and Gros's representation of the town is clear and true: violets, dark chocolate, cassis, and licorice. It's what every red Burgundy aspires to be, and what few achieve.
._
____________________________

_
MIXED CASE: MICHEL GROS
3x   Nuit-St-Georges 2009:   $70
3x   Vosne-Romanée 2012:   $75
3x   Chambolle-Musigny 2012:   $76
3x   Morey-St-Denis 2012:   $68
_______________________
Ansonia Retail: $867
mixed-case price: $695/case       (save $172)
_ 
_
–
–
____________________________

_
MIXED HALF-CASE: MICHEL GROS

(2 Nuits, 2 Vosne, 1 Chambolle, 1 Morey)

Ansonia Retail: $434
mixed-case price: $349/case       (save $85)
_ _ 
_
_____________________________
Enjoy this article? Sign up to receive them in your inbox.
_
_____________________________
_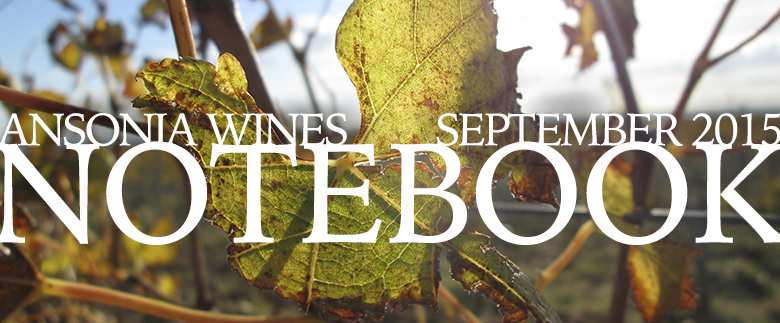 –
–
_