Fruit and Flint.  Sauvignon blanc grows around the world, from California to South Africa to New Zealand. But its origin is most likely the Loire Valley, where it took its name from its resemblance to wild (savuage) grape vines. And it is here, particularly in the neighboring towns of Sancerre and Pouilly-Fumé, that Sauvignon blanc finds its purest expression.
The Fumé in Pouilly-Fumé, refers to the smoky, gunflint character found in many of the wines from the town. Smokiness is one of our favorite characteristics of Pouilly-Fumé, and today's wine displays it beautifully. Most attribute the phenomenon to the high concentration of silex (flint) in the soils, but whatever it comes from, it's a unique and lovely attribute.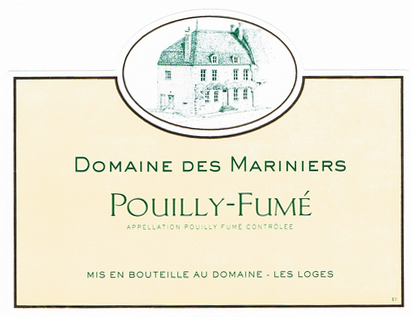 Pure and precise.  The other things we look for in Pouilly Fumé are ripe fruits, dry mouthfeel, and good acidity. The Domaine des Mariniers has (happily) avoided the recent trend toward oaking Pouilly-Fumé, and what's left is a pure Sauvignon blanc showing a beautifully expressive nose and excellent density in the mouth.
The bottle we opened last night was striking. The nose, bursting with honey and grapefruit and pineapple, reminded us of an Alsatian Gewurztraminer; but the mouth was all Loire Valley — crisp, dry, long and very dense. We'd pair it with any seafood, particularly oysters, but would recommend enjoying a bit on its own beforehand.
._
________________________

MARINIERS Pouilly-Fumé 2013
Ansonia Retail: $26
half-case price: $22/bot
case price: $19.95/bot
_
AVAILABLE IN 6-  AND 12- BOTTLE LOTS
_
_
_
_____________________________
Enjoy this article? Sign up to receive them in your inbox.
_
_
_____________________________
_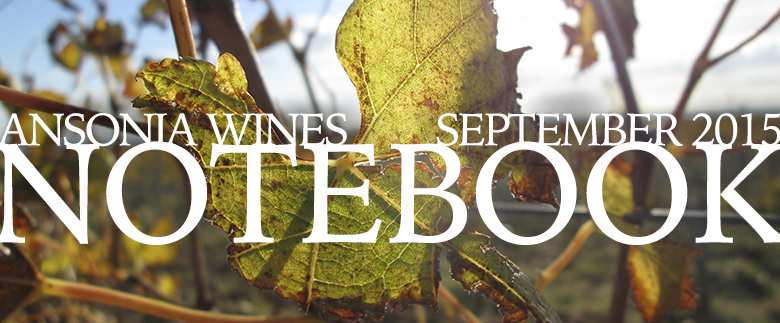 –
–
_