BCE.  The Languedoc is an ancient winegrowing region. The Greeks were the first to plant here, in the fifth century BC, and so Languedoc wine predates France itself. The region has had its ups and downs over the last two millennia, and until recently earned its reputation for mediocre, uninteresting wine.
Today the Languedoc is known less for its storied history than for its promising future. A crowd of young winemakers has descended on the ancient land, bringing new philosophies, innovative techniques, and a renewed passion for winemaking.
Our favorites among this new wave of vignerons are Blandine Chauchat and Pierre Jéquier of the Mas Foulaquier in Pic-St-Loup. Robert Parker's reviewer for the region David Schildknecht called them "one of the six or eight most exciting and consistently excellent sources in the Languedoc."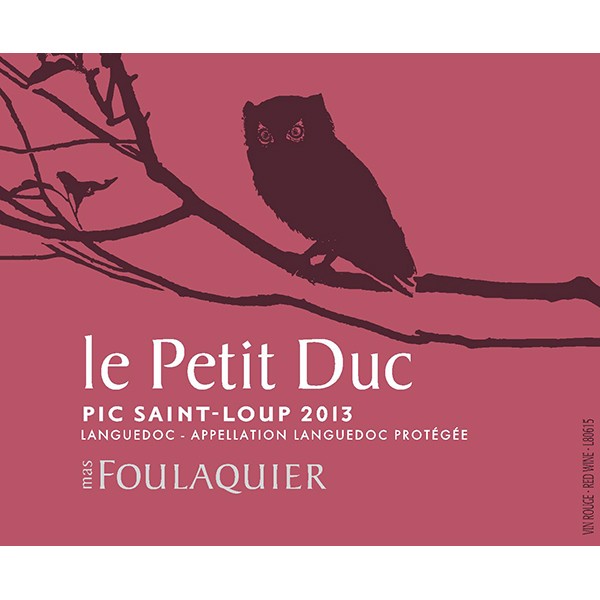 Pure and complex.  Foulaquier's range of wines is impressive, but it's "Petit Duc" that has become our favorite in recent years. Petit Duc is made from 100% Grenache, grown in Foulaquier's signature biodynamic, low-intervention style — no chemical treatment in the vines, no filtering, and minimal sulfite use. The resulting wines are remarkably complex and fresh, showing an earthiness and depth that we've only found from biodynamic production.
The 2012 Petit Duc shows off the domaine's elegant aromatic freshness, with a cherry-strawberry nose that might even be described as Burgundian. The mouth is bolder and rich, showing sturdy tannins and a long, complex mouth feel. At 13% alcohol, it's fresh and balanced — we'd pair it with a roast meat, like lamb or beef tenderloin.
._
________________________

FOUALQUIER Petit Duc 2012
Ansonia Retail: $28
case, half-case price: $24.95/bot


_
AVAILABLE IN 6-  AND 12- BOTTLE LOTS
_
_
_
_____________________________
Enjoy this article? Sign up to receive them in your inbox.
_
_
_____________________________
_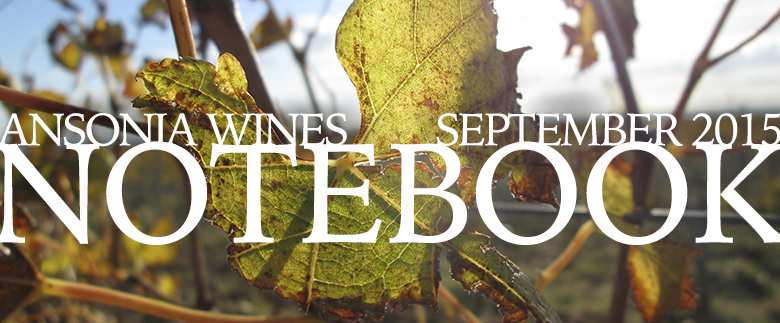 –
_