"Monraché." In 1787, Thomas Jefferson visited Burgundy, recording his favorite wines in a journal: Chambertin, Romanée(-Conti), Clos Vougeot, and Montrachet. Jefferson wasn't the first or the last to recognize the greatness of Montrachet, and today most consider it the finest white wine vineyard in the world.
On Montrachet's northern border lies most experts' pick for the finest premier cru in Puligny-Montrachet: Le Cailleret. In fact it is the only vineyard bordering Montrachet that's not also a grand cru. Named after the "cailloux" (small stones) scattered across the vineyard, it features the famous red chalky soils of its neighbor Montrachet.
Puligny hasn't changed all that much from Jefferson's visit two centuries ago. Its fame has only increased, and today it remains home to several of the world's most sought-after wines. Or, as Master of Wine Clive Coates puts it simply, "Puligny-Montrachet is the greatest white wine commune on earth."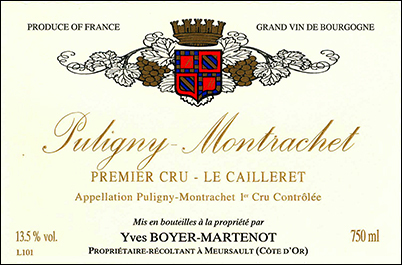 Apotheosis of Chardonnay. The Cailleret vineyard has only five owners (unusual for Burgundy), including our friend Vincent Boyer from the Domaine Boyer-Martenot. His plot in Cailleret is small, but the quality is second to none. Our small allocation of the 2013 Cailleret arrived last month, and it's already showing signs of an impressive future.
Cailleret shows an intensely concentrated nose of honey and gardenia. The mouth is cool and dense and extraordinarily long, showing classic Puligny minerality and beautiful white peach fruit. This is as luxurious as white Burgundy gets.
If you're brave enough to age white Burgundies these days, this is an excellent candidate. Vincent counsels waiting as much as 14 years to drink this; we might hedge a bit and try one in two or three. Steven Tanzer of Vinous found "noble Puligny herbs and white pepper" in the nose, and a "concentrated and classic" mouth. Allen Meadows ("Burghound") was even more enthusiastic, awarding 93 points and saying it is "both classy and refined and should reward up to a decade of cellar time."
At the price, this wine is a bit of an extravagance, so we're relaxing our ordering limit to 3 bottles. Then again, a pallet of 50 cases (more than the total production) still wouldn't set you back as much as a ticket to Davos…
________________________

BOYER-MARTENOT Puligny-Montrachet 1er cru "Cailleret" 2013
Ansonia Retail: $114
quarter-case: $95/bot


_
AVAILABLE IN 6- AND 12- BOTTLE LOTS
_
or call Tom: (617) 249-3657
_
_
_____________________________
Sign up to receive these posts in your inbox:

_
_____________________________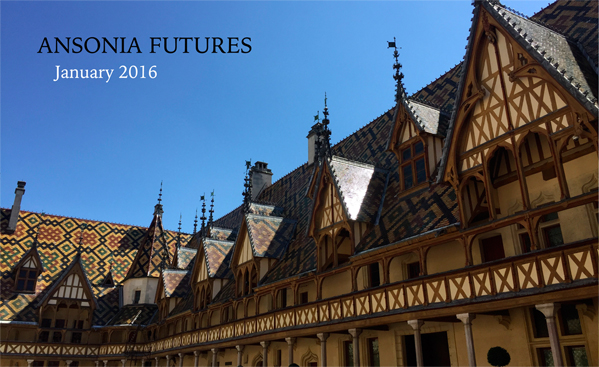 _
_____________________________
–