Like many in Burgundy, the Domaine Roger Belland isn't flashy. There's just a small sign next to the door on the street, and you have to enter the cellar before seeing any of their many winemaking awards. But the Bellands have made wine since 1839, and Master of Wine Clive Coates calls them "among the best sources in Santenay."
Belland's wines are some of the earliest drinking Burgundies in our portfolio, with a soft, approachable style and a reasonable price tag. The whites are elegant and full, with mouthfilling richness balanced by crisp lemon acidity. The reds are punchy and ripe, with juicy tannins rather than harsh ones, and lively, round mouthfeels.
We've put together a mixed case of whites and reds from the famille Belland. In a region whose wines often require patience and investment, the wines of Roger Belland are a welcome respite.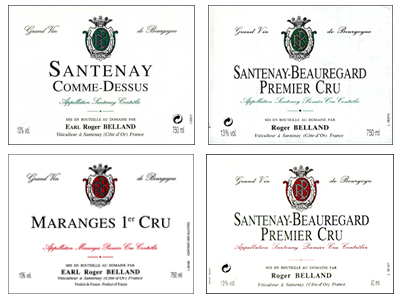 Santenay "Comme Dessus" 2013.  This village-level Santenay is floral and pretty, with white flowers and lemon rind in the nose. The mouth is particularly intense for its class, with impressive length and excellent tension. With Belland's very understated use of oak, this is about purity, minerality, and fruit. Serve with hard cow's milk cheese.
Santenay 1er cru "Beauregard" blanc 2013.  Here's a 1er cru Santenay that one might easily mistake for a Chassagne-Montrachet. The nose shows baked apple and honey, and the mouthfeel is thick and vibrant. The oak, fruit, and acidity are all in perfect balance, resulting in a wine that bursts with life and richness. Serve with roast chicken.
Maranges 1er cru "Clos Roussot" 2013.  From the town just south of Santenay, this shows deep cherry and blackberry in a very clean, ripe nose. The mouth is mid-weight and dense, with firm tannins that are round rather than raspy. Let this breathe in a carafe or glass; serve it with a grilled steak or sautéd greens.
Santenay 1er cru "Beauregard" rouge 2013.  This 1er cru Santenay shows the more elegant side of the village. With intense red fruit and stony earth in the nose, the mouth is concentrated and long, showing excellent depth and silky notes of wild cherry. Decant this refined red Burgundy and serve it with a roast on a Sunday afternoon.
_
MIXED CASE:
ROGER BELLAND SAMPLER
3x   Santenay blanc 2013:   $34
3x   Santenay 1er cru blanc 2013:   $40
3x   Maranges 1er cru 2013:   $34
3x   Santenay 1er cru rouge 2013:   $40
_______________________
Ansonia Retail: $444
mixed case price: $369/case

(free East Coast shipping)   |   save $75
_ 
_
–
– _
_____________________________
Sign up to receive these posts in your inbox:

__
_____________________________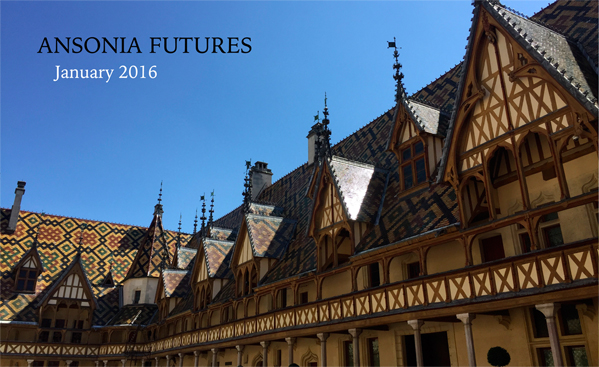 _
_____________________________
–