Bargain Bourgogne. Sommeliers often tell us of their search for a by-the-glass Chardonnay to please everyone. Chardonnay is both easy to like and ubiquitous, but the styles range widely from soft and buttery to crisp and mineral. "A glass of Chardonnay" can mean a dozen things to a dozen people.
A sommelier once described Gérard Thomas's Bourgogne blanc as "a wine that the nearly all of my customers will love, but that I'll also be proud to have on my list." Several restaurants we work with (including James Beard Award winners) have this wine as their "house chardonnay." It's substantial enough to drink on its own at the bar, but retains enough freshness and minerality to serve with dinner.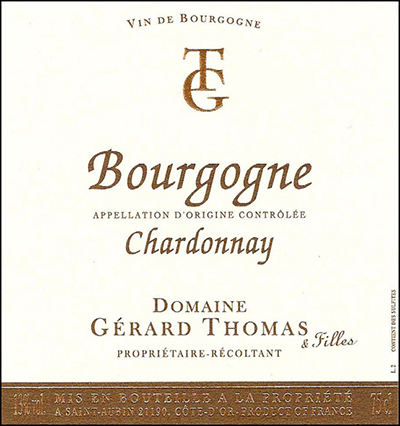 Savory lemon. In fact, this wine is the "house chardonnay" at many friends' houses as well. Its versatility is nearly unmatched among our white wines — there's a touch of oak to round out the palate, but sturdy acidity to keep it lively. It's easy to spend quite a lot on classic White Burgundy, but it's not always required.
The Thomas Bourgogne 2013 is lively and delicious, with a bright, almost savory mouth and a beautiful toasty lemon nose. We pair this with everything from roast chicken to goat cheese to broiled fish to lobster. It will enliven any dish it lands next to, and drink beautifully on its own. At $20/bot, it's the perfect by-the-glass chardonnay.
________________________

THOMAS Bourgogne 2013
Ansonia Retail: $24
case, half-case : $19.95/bot


_
AVAILABLE IN  6-  AND 12-  BOTTLE LOTS
_
or call Tom: (617) 249-3657
_
_
_____________________________
Sign up to receive these posts in your inbox:

_
_____________________________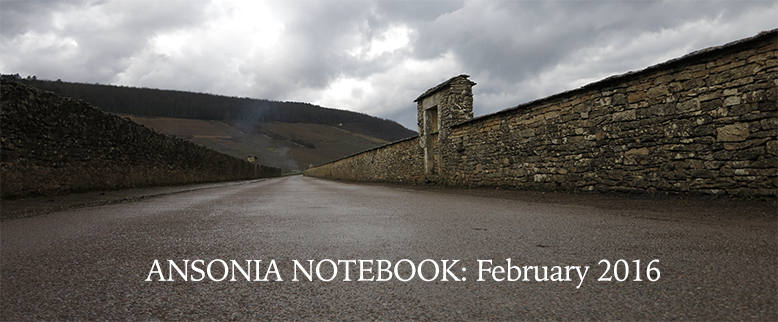 _____________________________
–