Burnt Cherries.  We're finally getting a dose of real winter here in New England. With cascades of wind and snow hitting the coast this week, we're opening bottles from a bit further south, in an attempt to channel a bit of that clear Provençal sun.
In fact it was a chilly gray day in November when we first visited the Malmont vineyards in the Southern Rhône Valley, though the precipitation was rain, not snow. Winemaker Nicolas Haeni walked us through his new terraced vineyards before returning us to the domaine for a tasting.
Shedding our rain soaked coats and settling into his cozy tasting room, we found Haeni's wines as comforting as any crackling fireplace or rich bean soup. Malmont's cuvées are dark and rich, and often at their best when the weather outside is at its worst.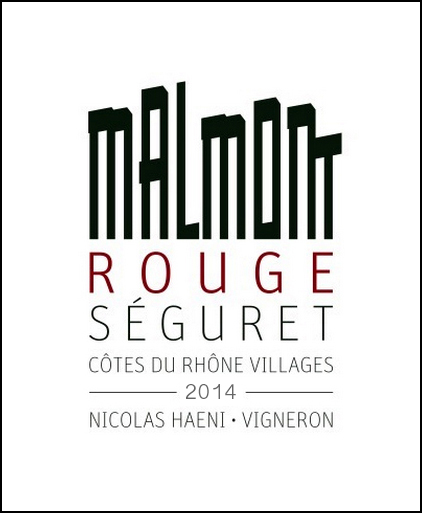 Violets and Toast.  Many readers have been enjoying the Côtes du Rhône from Malmont we released last month. Malmont's second wine is from Séguret, a notch up in both appellation and density. We sold the last bottles of our 2013 Séguret in December, and though it drank well from the start, it was only getting better as our stocks evaporated.
The Séguret 2014 is a Grenache-Syrah blend (about 60/40), and has a classic Southern Rhône fell. The nose shows violets and dark burnt cherries, with black pepper and a hint of toast. The mouth is concentrated and dark, with a long, nicely structured finish. Whether it's Netflix or Nabokov that keeps you company on wintery evenings, this is a cozy and delicious addition.
________________________

MALMONT Séguret 2014
Ansonia Retail: $30
case, half-case: $25/bot


_
AVAILABLE IN 6-  AND 12-  BOTTLE LOTS
_
or call Tom: (617) 249-3657
_
_
_____________________________
Sign up to receive these posts in your inbox:

_
_____________________________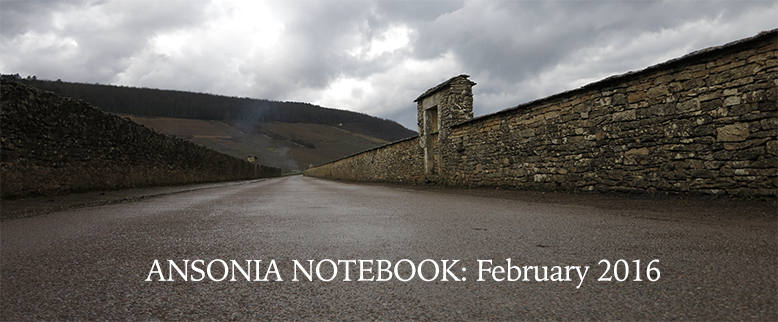 _____________________________
–