Wet stones.  "Minerality" is a hard word to define. It appears throughout the wine world, but nobody can quite say exactly what it is. Last year wine writer Lettie Teague called it "a helpful word to describe wines that aren't fruity, spicy, or herbal." That's still a bit vague, but it's a good start.
We often use the word to describe wines from Chablis, Pouilly-Fumé, and Muscadet, but we too struggle for an exact meaning. Our best suggestion for defining minerality? Today's wine: Gautheron's Chablis Vieilles Vignes. Whatever your lexical definition of the term, one sip of this wine will tell you what we mean.
Value.  Chablis draws its minerality from its calcium-rich soil. The Chablis region was once the bed of an ocean, and the vineyards are peppered with chalky white fossils. Made from old vines and aged for what seems like a split second in oak, this wine has length and breadth, but also a vibrant backbone of freshness.
Chablis has always been a source for remarkable value, from last week's Grand Cru under $50, to today's weeknight-priced Vieilles Vignes. The market for Chablis still hasn't quite recovered from the undrinkable "California Chablis" of decades ago, but the misconception only furthers the extraordinary value of these wines.
Raw oysters are the classic pairing for Chablis, and sitting as we are in the midst of "R months," there's no reason to abandon this tradition. If bivalves aren't your cup of tea, fresh fish, pasta with lemon, or even sautéed greens will match with ease.
________________________

GAUTHERON Chablis Vieilles Vignes 2013
Ansonia Retail: $25
case, half-case : $19.95/bot


_
AVAILABLE IN  6-  AND 12-  BOTTLE LOTS
_
or call Tom: (617) 249-3657
_
_
_____________________________
Sign up to receive these posts in your inbox:

_
_____________________________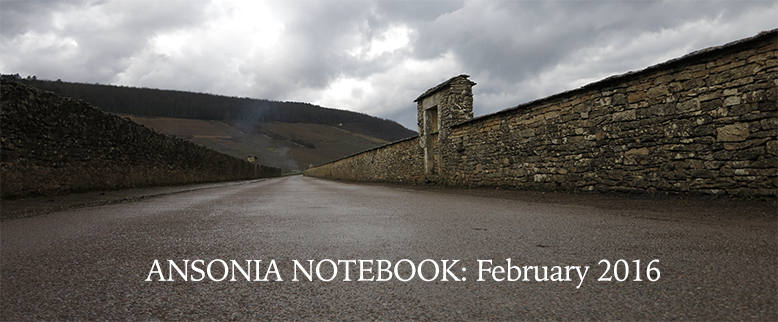 _____________________________
–