Old-School.  A properly aged bottle of wine is one of the great culinary pleasures. As the world moves at a frenetic pace and winemakers adapt to the demand for early-drinking wines, such bottles become increasingly rare. Patience and cellar space are in short supply.
Today we're pleased to introduce a new producer to our portfolio. The Domaine Pierre Bourée in Gevrey-Chambertin has long made wines that call to mind the Burgundy of fifty years ago. Where most Burgundian winemakers destem their grapes for softer tannins and earlier maturity, Bourée uses only ambient yeasts, and ferments whole clusters for several days, allowing tannins from the skins to soak fully into the juice.
In recent years, the domaine's style has moved a bit closer to the modern norm, but we've found a few gems in the older style, and are excited to introduce one of them today. We'll be including several Bourée wines in next Sunday's March Futures Issue, but we're opening up the bidding early on one.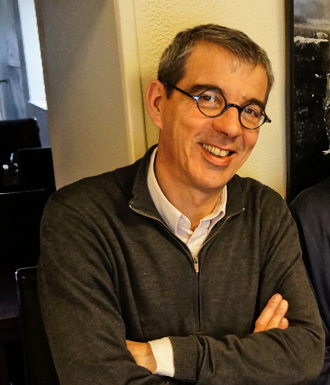 Patience.  The catch with the traditional style is the need for cellaring, but with this wine the domaine has done the work for us. The Santenay 1er cru "Gravieres" 2001 was harvested almost fifteen years ago, and has rested in the cool, dark Bourée cellar since it was bottled. Today it is a strikingly delicious bottle of wine: built for ageing, and just now emerging mature from more than a decade of quiet.
Bourée's 2001 "Gravières" is elegant and beautiful, with an impressive amount of power for a wine its age. The tannins are entirely round after their decade plus in the bottle. The nose of the wine is exceptional, with notes only found in well-aged red Burgundy: elegant, softened fruits join mushrooms, forest floor, and toast. The mouth is full and vibrant, with wild red cherries, cinnamon, and cassis.
This is the style of the Burgundy that Julia Child or MFK Fisher would recognize — it's a glimpse back to a slower, simpler time. Pick a Sunday afternoon, decant a bottle of this Santenay, put a roast in the oven, and remember some things are worth waiting for.
________________________

BOURÉE Santenay 1er cru "Gravières" 2001
Ansonia Retail: $540/case
March Futures price: $395/case     ($32.92/bot)

AVAILABLE IN  6-  AND 12-  BOTTLE LOTS.
QUANTITIES LIMITED.
or call Tom: (617) 249-3657
NOTE: THIS IS AN ADVANCE ORDER; WE EXPECT THIS WINE TO ARRIVE IN LATE APRIL OR MAY
_
_
_
_____________________________
Sign up to receive these posts in your inbox:

_
_____________________________