Bargain.  Prices in Bordeaux have never been higher, fed by increasing global demand, particularly from China. With next month's en primeur release of the highly anticipated 2015s, the trend upward will likely continue. With value on the mind, we often seek out second wines of famous vineyards, or secondary properties from famous winemakers.
Christian Dauriac, for example, owns the Chateaux Destieux and Montlisse in St. Emilion. Destieux, a Grand Cru Classé, is his flagship, and deserving of all the praise it receives. But the Grand Cru Chateau Montlisse is an extraordinary bargain that we have enjoyed for years. It's the product of an accomplished winemaker with excellent terroir, but at a far more reasonable price.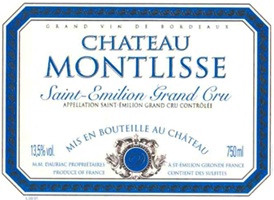 Cassis.  2010 is an exceptional vintage in Bordeaux, among the best in decades. We've just restocked on the 2010 Montlisse and are excited to have a favorite steak wine back in stock. Since our first tasting of this wine a year ago, the oak has melted beautifully into the fruit, and the dense, firm tannins promise a bright future. Look for notes of plums and toast, with cassis and dark chocolate in the mouth.
It's unusual to find fine Saint Emilion at this price, particularly from a year like 2010. But to find it with perfect provenance — (this wine was in Montlisse's cellar until last month) — is even rarer. Good Bordeaux often carries a three- or four-figure price tag, but it's good to remember that it doesn't have to. Decant this for a half hour and pair with either with good steak or veal, or something roasted on a Sunday afternoon.
________________________

MONTLISSE Saint-Emilion Grand Cru 2010
Ansonia Retail: $40
quarter case: $32/bot


_
AVAILABLE IN  6-  AND 12-  BOTTLE LOTS
_
or call Tom: (617) 249-3657
_
_
_____________________________
Sign up to receive these posts in your inbox:

_
_____________________________