Classic.  We've often written about the value of Gigondas. Located 20 minutes east of Châteauneuf-du-Pape, Gigondas produces wines of a similarly rich intensity as its more famous neighbor, but usually at far more affordable prices. Our longtime source in Gigondas is the Domaine les Goubert, cited as a "reference point" in the region by Jancis Robinson and Robert Parker.
Goubert makes a classic Gigondas cuvée, and several other reds from surrounding towns; their refreshing rosé is in this month's March Futures issue. But today we're releasing Goubert's finest wine — the Gigondas Cuvée Florence — which more resembles a Châteauneuf-du-Pape than a Gigondas. Named for the family's daughter Florence (now 30 and heading up the winemaking), this is a rich and age worthy wine that we have enjoyed for decades.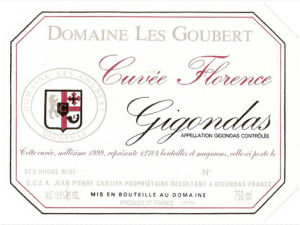 Exceptional. Cuvée Florence is a blend of grenache and syrah, raised in small Burgundy-style oak barrels. We have been buying this wine for more than 20 years, and can't remember a better vintage than 2010. The nose is brooding and pretty, showing toasted black fruits, lavender, and chocolate. The mouthfeel is rich and silky, with plums and tobacco.
This wine ages beautifully, and we've enjoyed bottles of past vintages well into their second decade. But it's also impressively drinkable today. Cellar it if you have the space; decant it if you don't.
We're fortunate to have picked up a few magnums from special vintage, as well as our usual handful of 750s. We'll be putting a few of both format in the back of the family cellar, to be brought out in another 10 years. But as it's drinking so well already, we may leave a few at the front.
________________________

GOUBERT Gigondas "Florence" 2010
Ansonia Retail: $50
quarter-case: $42/bot

_
AVAILABLE IN   3-   6-  AND 12-  BOTTLE LOTS
_
________________________

GOUBERT Gigondas "Florence" 2010 (1.5L)
Ansonia Retail: $104
offer price: $88/magnum

_
AVAILABLE BY THE 1.5L BOTTLE
EAST COAST SHIPPING INCLUDED
_
or call Tom: (617) 249-3657
_
_
_____________________________
Sign up to receive these posts in your inbox:

_
_____________________________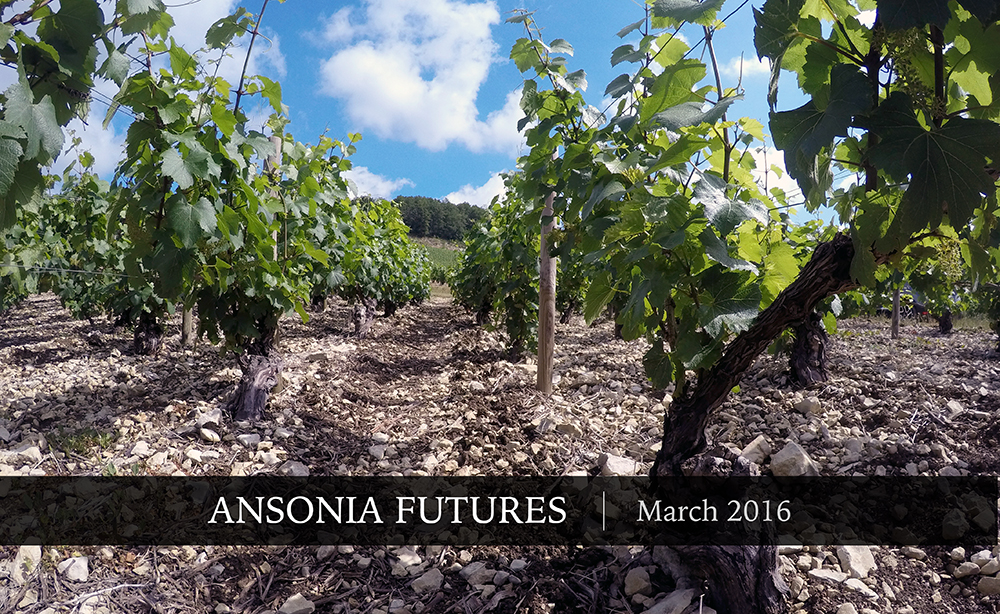 _____________________________