Chance.  Weather plays an enormous role in shaping a vintage. In Burgundy four of the most recent five vintages were stunted by various meteorological maladies — hail, rain, unusually warm weather, unusually cool weather, vine disease, and rot, to name a few. Some appellations saw their yields reduced by 85%.
Weather in the sunny south of France is usually more moderate. But the Languedoc is still feeling the effects of a weather event 60 years ago, when a cold snap brought sub-zero (Fahrenheit) temperatures to Pic-St-Loup for more than a month, killing every vine in the appellation. Today the region's oldest vines date to the following year, 1957.
Black fruits.  It is from these oldest vines vines that the winemakers of the Mas Foulaquier craft their finest cuvée, Gran'Tonillieres. The blend is half-grenache and half-carignan, and the result is a wine that combines the rugged, meaty richness of the region with the silky intensity of old vines. It's a perfectly balanced blend of rustic and elegant, the product of weathered vines from an ancient region.
This wine shows Foulaquier's signature expressiveness and complexity, the result of meticulous, low-intervention biodynamic winemaking. As the label suggests, raspberries dominate the nose of this wine, joined by cool earthiness, leather, and rosemary. The mouth is full and rich, but beautifully balanced, with delicate stoniness and notes of blueberry jam on toast.
For readers who already know this wine (or those with parties coming up) we've acquired just a handful of magnums as well.
________________________

FOULAQUIER Gran'T 2011
Ansonia Retail: $38
case, half-case: $28/bot

_
AVAILABLE IN    6-  AND 12-  BOTTLE LOTS
_
________________________

FOULAQUIER Gran'T 2011 (1.5L)
Ansonia Retail: $68
offer price: $54/magnum

_
AVAILABLE BY THE 1.5L BOTTLE
EAST COAST SHIPPING INCLUDED
_
or call Tom: (617) 249-3657
_
_
_____________________________
Sign up to receive these posts in your inbox:

_
_____________________________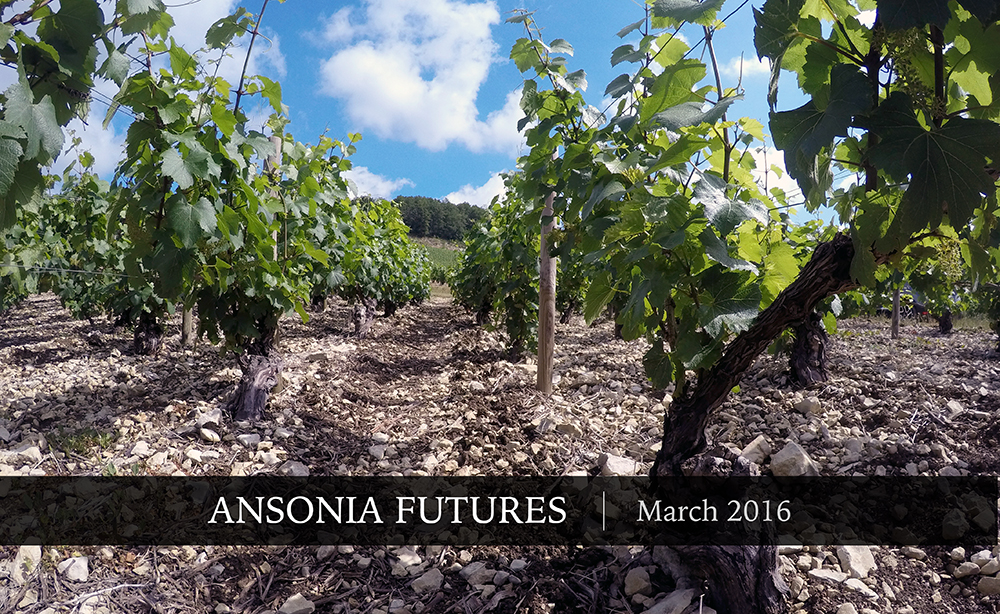 _____________________________