Branding.  Mass production Champagne is easy to find in the US. You're as likely to run into a bottle of Veuve Cliquot at your corner convenience store as on a restaurant wine list. And at around $60 (or $160 in a restaurant), the actual contents of the bottle often disappoint; it's that orange label you're paying for more than what's in the glass.
Just 5% of Champagne exported to the US is "grower champagne," made by small winemakers who tend and harvest their own grapes and make their own wine. We were thrilled last fall to add a grower champagne to our list at last: the Domaine Bardoux in Montagne de Reims. Bardoux's small batch Champagnes are elegant, lively and complex — about two thirds the price of Veuve Cliquot, and easily twice as delicious.
.
The Real Deal.  Pascal Bardoux is a small-scale, fifth generation vigneron outside Reims, and today's post is for his Champagne NV Brut called "Traditionnel." Bardoux's Champagnes are truly wines, with complexity and intricacy to match the finest bottles of Burgundy or Bordeaux. Traditionnel's fine bubbles and dry, mouthfilling fruit make for a perfect example of Bardoux's small batch grower style.
The blend is 60% Pinot Meunier, 30% Chardonnay and 10% Pinot Noir, showing citrus, apple, and plum. The mouth is dry and full, with notes of raspberry and almond. This is Champagne as it was meant to be — wine first, bubbles second. Champagne is among the easiest wines to pair with food, but our favorite match is triple-cream cheese on fresh bread. Serve this on a summer afternoon, and your guests won't care how orange the label is.
________________________

BARDOUX Champagne NV
Ansonia Retail: $46
case, half-case: $39/bot


_
AVAILABLE IN   6-   AND  12-  BOTTLE LOTS
_
or call Tom: (617) 249-3657
_
_
_____________________________
Sign up to receive these posts in your inbox:

_
_____________________________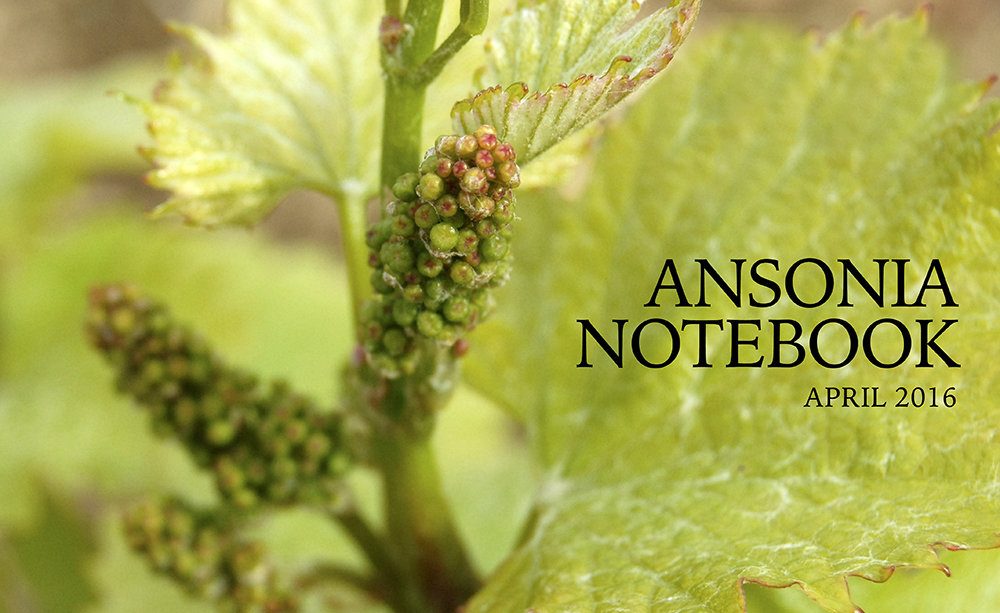 ________________________