Dried Roses.  Like Chablis, the Chianti name has had a rough time of it over the years. A straw-covered "fiasco" bottle with candle wax dripping down its sides still jumps to the minds of most consumers, and for a long time Chianti's former reputation as cheap wine of low quality was well deserved.
But the quality of wine made in Chianti has improved in the last three decades as much as any wine in the world. Today the percentage of white grapes allowed is only 2 – down from 30 in the mid 1980s – and the best producers add none at all. Our source here is the Fattoria Poggerino, where winemaker Piero Lanza makes Chianti Classicos from pure, perfectly ripened Sangiovese.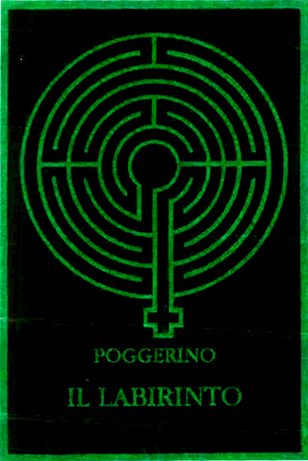 Classic.  Nestled in the most charming hills of Tuscany, Poggerino is located in Radda-in-Chianti, one of the four towns included in the region's original limits set in 1761 by Cosimo III de Medici. Poggerino's Sangiovese vines could all be classified as Chainti Classico, but Piero reserves the fruit from the "younger" vines (35 years old) for his simpler cuvée, Il Labirinto.
The name Sangiovese refers to its inky color – the name translates to "blood of Jove" – and this dense, tannic grape can produce powerful wine with beautiful floral aromas. The Labirinto 2014 is delicious — the nose is very ripe and juicy, with plum and sweet cherry notes. The mouth is young, earthy, and vibrant, with sturdy tannins under a smooth patina of fruit jam.
This is lively and pleasantly drinkable on its own, but like most wines, it's best enjoyed with the other fruits of its home terroir. Try a homemade pizza (good recipe for the dough here) or a pasta with a tomato based sauce.
________________________

POGGERINO Labirinto 2014
Ansonia Retail: $19
case, half-case: $15/bot


_
AVAILABLE IN   6-    AND   12-  BOTTLE LOTS
_
or call Tom: (617) 249-3657
_
_
_____________________________
Sign up to receive these posts in your inbox:

_
________________________


________________________

Terms of sale. Ansonia Wines MA sells wine to individual consumers who are 21 or more years of age, for personal consumption and not for resale.  All sales are completed and title passes to purchasers in Massachusetts.  Ansonia Wines MA arranges for shipping on behalf of its customers upon request and where applicable laws permit.