Pure.  Chablis remains among the best bargains in the wine world. Its distinctive wines are always more affordable than their counterparts in the Côte d'Or, a result of damage to the name from imitation "California Chablis" of decades ago. Drawing from the distinctive Kimmeridgean terroir and a tradition of subtle or no oak, the winemakers of Chablis create some of the purest expressions of Chardonnay in the world.
Today we're excited to introduce a wine back into our lineup after several years — the old-vine Chablis from the Domaine Jean Collet. Collet is an excellent producer with properties in well-known Premier Cru and Grand Cru vineyards, but we're beginning this year with his simpler Chablis Vieilles Vignes. This is classic Chablis — crisp, dry, fresh, and brisk.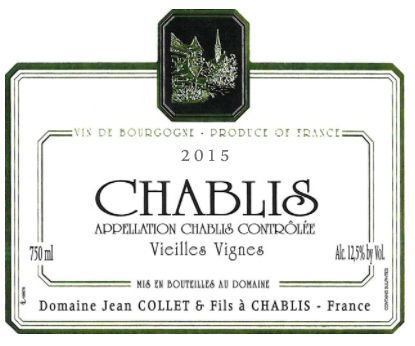 Balance.  Collet's 2015s have just arrived in our warehouse, and they're simply delicious. Grown in a year with record heat around France, they carry a bit more roundness than Chablis often does — but father and son winemakers Gilles and Romain Collet were careful to pick early enough to retain freshness and acidity.
The result is an excellent balance between crisp chardonnay fruit and stony mineral freshness — the added ripeness means these will drink well immediately. The 2015 Chablis Vieilles Vignes is bright and savory in the nose, with notes of herbs and lime rind. The mouth is dense and electric, with notes of lemon, saline, and white flowers.
With its refreshing mouthfeel, Chablis is a perfect food wine, and there will be more than a few bottles on our Thanksgiving table next week. But with 2015 giving just a bit more softness than usual, this will makes a lovely aperitif as well.
________________________

COLLET Chablis Vieilles Vignes 2015
Ansonia Retail: $28
case, half-case: $22/bot


_
AVAILABLE IN   6-   AND  12-  BOTTLE LOTS
_
Email Tom to place an order.
or call Tom: (617) 249-3657
_
_
_____________________________
Sign up to receive these posts in your inbox:

_
_____________________________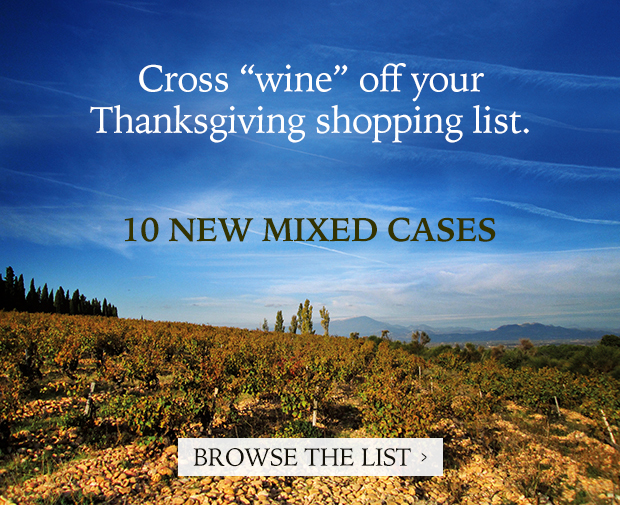 _____________________________
Terms of sale. Ansonia Wines MA sells wine to individual consumers who are 21 or more years of age, for personal consumption and not for resale.  All sales are completed and title passes to purchasers in Massachusetts.  Ansonia Wines MA arranges for shipping on behalf of its customers upon request and where applicable laws permit.