Rich.  With a chill settled firmly into the air these days, we're turning towards reds with a bit more substance. The rich wines of the Southern Rhône valley spend the summer soaking in the warmth of the clear Provençal sun — they're a perfect matches for cold weather. Châteauneuf-du-Pape gets most of the attention in the Rhône, but if you know where to look, there are delicious, affordable wines across the valley.
The rich reds of the Domaine Malmont are a perfect example. Winemaker Nicolas Haeni grew up in the area, and now farms a small vineyard in hills east of Séguret. Malmont is tiny — Nicolas works the vines himself with only one part time employee, and his winery is a small garage attached to his house — but the quality is exceptional. We've just received his 2015s into the warehouse, and they're just the antidote to a cold winter's evening.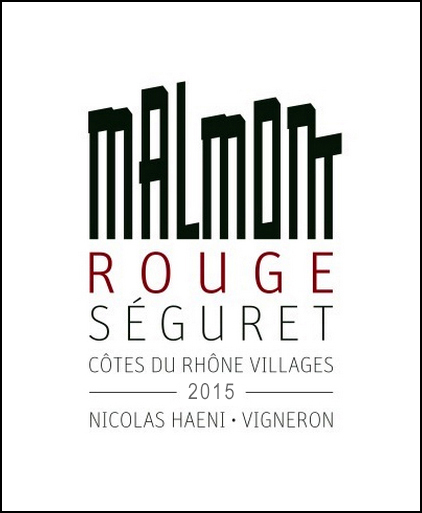 Garden.  The Malmont vineyard is an extraordinary polycultural environment. Wild herbs and grasses surround Nicolas's organically-farmed vines, and the gently sloping terraced rows buzz with life. From this verdant plot with a commanding view of the valley, Nicolas crafts an exceptional series of wines. Today we're excited to release his 2015 Séguret — the Malmont wines seem to get better each year, and this one's no exception.
The 2015 Séguret rouge is an unusually expressive grenache/syrah blend. The nose is dark and spiced, with notes of baked plums and violets. The mouth is very rich and long, but balanced by a pleasant freshness and sturdy tannins — look for notes of lavender, cassis, black pepper, and raspberry jam. This is dark, wintery wine, as cosy as wool socks or a crackling fireplace.
________________________

MALMONT Séguret 2015
Ansonia Retail: $30
case, half-case: $25/bot


_
AVAILABLE IN   6-   AND  12-  BOTTLE LOTS
_
Email Tom to place an order.
or call Tom: (617) 249-3657
_
_
_____________________________
Sign up to receive these posts in your inbox:

_
_____________________________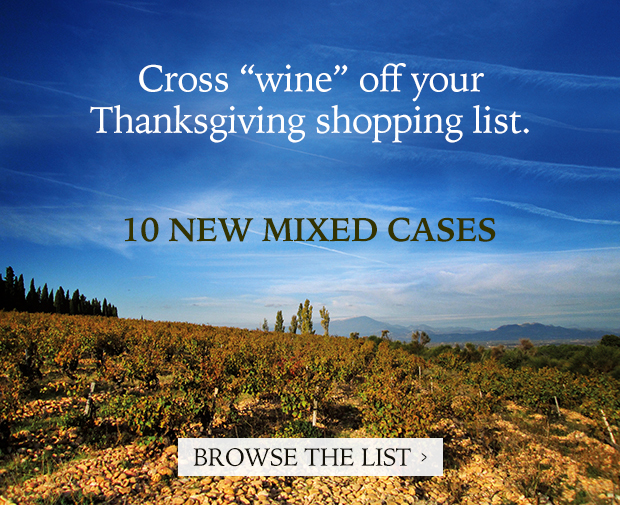 _____________________________
Terms of sale. Ansonia Wines MA sells wine to individual consumers who are 21 or more years of age, for personal consumption and not for resale.  All sales are completed and title passes to purchasers in Massachusetts.  Ansonia Wines MA arranges for shipping on behalf of its customers upon request and where applicable laws permit.