Gardenia.  In France, vineyard location is paramount. Syrah grown at different latitudes tastes vastly different; in Burgundy, Pinot Noir's character changes within the distance of a few feet. Viognier is aromatic and floral wherever it's grown, but the complexity and elegance depends entirely on its origin. And nowhere else in the world does Viognier reach such expression as in Condrieu.
Located just below Côte Rôtie in the Northern Rhône Valley, about 20 minutes south of Lyon, Condrieu is a tiny appellation — just over half a square mile of vines. But it produces one of the world's great white wines, as complex aromatically as it is elegant and mouthfilling on the palate. For fans of Viognier, there's Condrieu, and then there's everything else.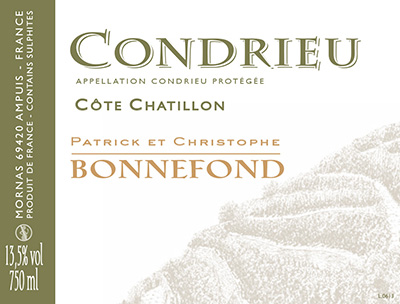 Honey.  Our source for Condrieu is the brothers Bonnefond, a domaine best known for their excellent Côte Rôties. Their 2015 Condrieu is superb — the nose is extraordinarily complex and perfumed, with notes ranging from gardenia, herb honey, apricot, green tea, and dried mango. The mouth is smooth and rich with notes of peach and pear, and a beautiful grape-skin briskness that balances the mouthcoating texture.
With a chill in the air these days, we often prefer whites with some fullness and texture, and as an aperitif, this wine is unmatched. So complex and diverse is the array of flavors that it requires no accompaniment from food. Should hunger force your hand, a simple French salad is the best choice.
Final note — serve this in your largest Burgundy-style balloon glasses, and let the wine come up to room temperature in the glass. It's an aromatic experience unparallelled in the world of food.
________________________

BONNEFOND Condrieu 2015
Ansonia Retail: $56
quarter-case: $48/bot


_
AVAILABLE IN   3-   6-   AND  12-  BOTTLE LOTS
_
Email Tom to place an order.
or call Tom: (617) 249-3657
_
_
_____________________________
Sign up to receive these posts in your inbox:

_
_____________________________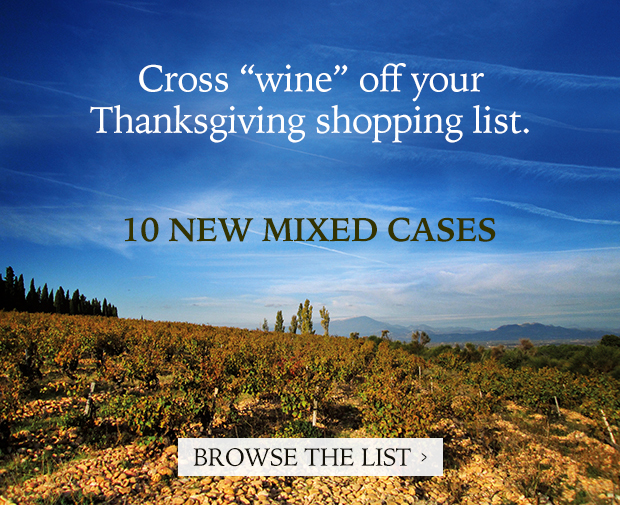 _____________________________
Terms of sale. Ansonia Wines MA sells wine to individual consumers who are 21 or more years of age, for personal consumption and not for resale.  All sales are completed and title passes to purchasers in Massachusetts.  Ansonia Wines MA arranges for shipping on behalf of its customers upon request and where applicable laws permit.