Vrai Bourgogne.  Beaujolais is the source of plenty of uninteresting wines. Fully a third of the region's production is the Beaujolais Nouveau, a cheap insipid red rushed to market a month after harvest. But the rest of the region contains many highly undervalued wines, some in the same class of top wines from the north of Burgundy.
No Beaujolais source has more impressed us than Laurent Perrachon. From meticulously cultivated old vines and careful use of oak, Perrachon creates remarkably delicious and refined red Burgundies. We're not the only ones to notice; the domaine is among the only Beaujolais producers reviewed (and praised) by both Josh Raynolds (Vinous) and Allen Meadows (Burghound).
These are honest, complex, delicious red Burgundies; they just happen to be made from Gamay.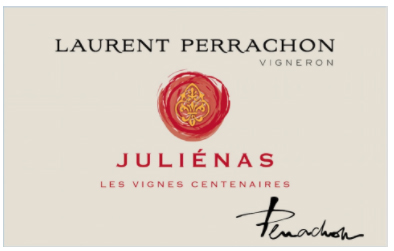 Velvety.  We wrote about the 2015 Fleurie last week; today we're suggesting Perrachon's 2014 Juliénas "Vignes Centenaires," a wine made from vines planted more than a century ago. Perfectly extracted and carefully aged in oak barrels, this wine shows a beautifully dark, brooding nose of anise and blackberries. Josh Raynolds of Vinous awarded 91 points, calling it "round and fleshy but vibrant as well."
The mouth is dense and rich and very long, with more stuffing than you find in many a $30 Pinot from Santenay or Maranges. The tannins are juicy and silky but sturdy, meaning this should develop nicely for another year or so. As we found out at a dinner party this week, however, an open bottle disappears with haste. Bring a few bottles to a Thanksgiving dinner, and no one will guess it's Gamay.
________________________

PERRACHON Juliénas "Centenaires" 2014
Ansonia Retail: $25
case, half-case: $19.95/bot


_
AVAILABLE IN   6-  AND  12-  BOTTLE LOTS
_
Email Tom to place an order.
or call Tom: (617) 249-3657
_
_
_____________________________
Sign up to receive these posts in your inbox:

_
_____________________________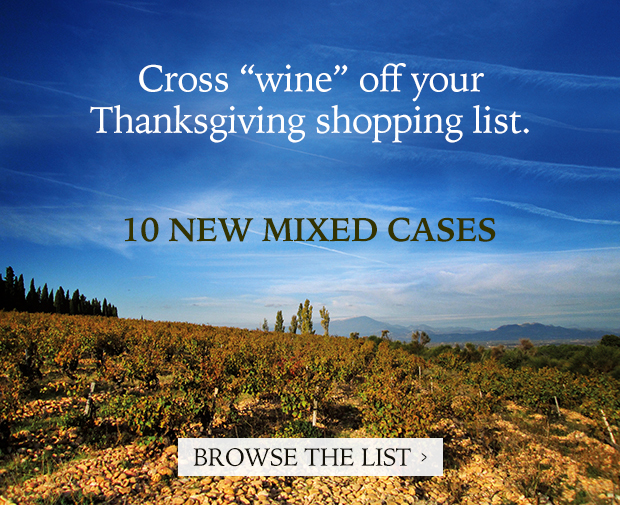 _____________________________
Terms of sale. Ansonia Wines MA sells wine to individual consumers who are 21 or more years of age, for personal consumption and not for resale.  All sales are completed and title passes to purchasers in Massachusetts.  Ansonia Wines MA arranges for shipping on behalf of its customers upon request and where applicable laws permit.