Violets and Smoke.  Burgundy is best known for its wines of refinement and elegance. The delicate, often ethereal Pinot Noirs from towns like Vosne-Romanée and Chambolle-Musigny are unlike any other in the world, and rightly receive the majority of Burgundy's press. But there's a whole other world of red Burgundy to the South of the Côte d'Or.
Burgundy's Côte Chalonnaise is home to towns like Mercurey, Givry, and Rully, where Pinot Noir takes on a heartier, brisker form. These are red Burgundies that trade elegance for energy, more comfortable in a Parisian bistro than a three-star restaurant. Today's wine, a new Givry from the Propriété Desvignes, perfectly embodies the vibrant, rugged side of Pinot Noir.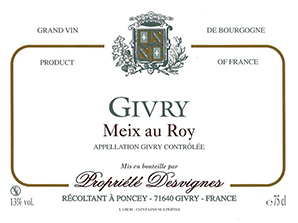 Everyday Red.  The Desvignes Givry "Meix au Roy" is a Burgundy disguised as a Côtes du Rhône. There's more rusticity and juiciness than Burgundy from further north, but the same pure, delightful Pinot Noir fruit, and deliciously accessible mouthfeel. Look for fresh wild raspberries in the nose, and a crackling lively mouthfeel. This is a charming wine that succeeds in being just what it sets out to be — hearty and refreshing.
This is an excellent choice for Burgundy fans looking for a house red and a break on the bill associated with the affliction. The 2014 vintage's ripe tannins make this easily accessible young, particularly with a steak and frites. Close your eyes and you might even hear boats going by on the Seine.
________________________

DESVIGNES Givry "Meix au Roy" 2014
Ansonia Retail: $26
case, half-case: $22/bot


_
AVAILABLE IN   6-    AND   12-   BOTTLE LOTS
_
Email Tom to place an order.
or call Tom: (617) 249-3657
_
_
_____________________________
Sign up to receive these posts in your inbox:

_
_____________________________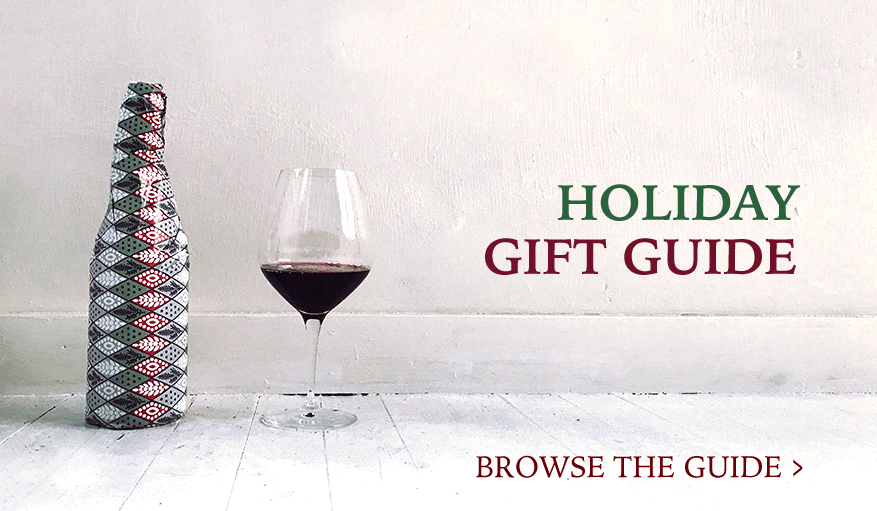 _____________________________
Terms of sale. Ansonia Wines MA sells wine to individual consumers who are 21 or more years of age, for personal consumption and not for resale.  All sales are completed and title passes to purchasers in Massachusetts.  Ansonia Wines MA arranges for shipping on behalf of its customers upon request and where applicable laws permit.