Undervalued. When most people think French sauvignon blanc, they think Sancerre. But the grape also thrives in Bordeaux. Loire Valley Sauvignon blanc (known as simply "Sauvignon" in France) is exuberant and fruit forward, showing the friendly, outgoing side of the grape. It's not that Bordeaux's version is unfriendly, just perhaps a bit cooler and more intellectual.
In Bordeaux, Sauvignon tends more towards grapefruit zest than pulp, showing less fruit and more skin. It's a more dignified, less obvious take on Sauvignon than that of Sancerre — like Chablis rather than Chassagne. We love both. For a glass on its own, we might choose Sancerre; but when served with food, the better choice is often white Bordeaux.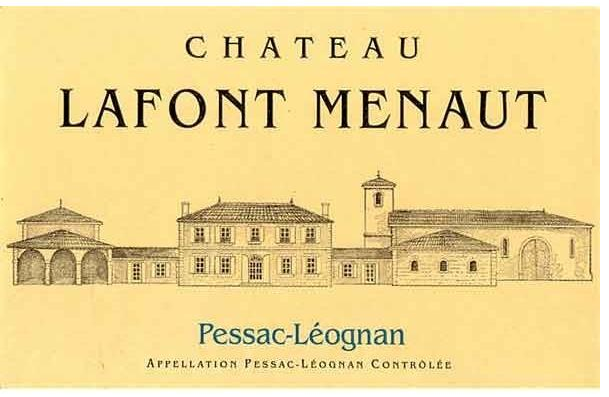 Zest. Once owned by the enlightenment philosopher Montesquieu, the Chateau Lafont Menaut is named for a centuries old fountain (font) and the stream Menaut from which it draws water. Vines have grown here for over 300 years; today the winemaker is Philibert Perrin of Chateau Carbonnieux.
Lafont Menaut blanc 2015 is pure Sauvignon raised in oak barrels (another difference from Sancerre). The oak adds a very subtle hint of muted spice and helps round out the mouth, but it's the lively fruit that drives this wine. Grapefruit is still the dominant note here, blended with notes of honey, straw, and pear.
This wine is a springtime evening in a glass, and in a ripe vintage it's even lovely on its own. But food is a welcome companion for this wine. In the past we've paired this with moules marinieres to great success — it's even sturdy enough to stand up to Moules Chorizo, a delicious dish from a few kilometers to the south over the Pyrenees. With warmer weather and grilling season on the way, you'll want this versatile, food-friendly underdog in your corner.
________________________

LAFONT-MENAUT Pessac-Leognan blanc 2015
Ansonia Retail: $26
6+ bottle price : $22/bot

_
AVAILABLE IN   6-   AND  12-   BOTTLE LOTS
Email Tom to place an order.
or call Tom: (617) 249-3657
_
_
_____________________________
Sign up to receive these posts in your inbox:

_.
_____________________________
Terms of sale. Ansonia Wines MA sells wine to individual consumers who are 21 or more years of age, for personal consumption and not for resale.  All sales are completed and title passes to purchasers in Massachusetts.  Ansonia Wines MA arranges for shipping on behalf of its customers upon request and where applicable laws permit.