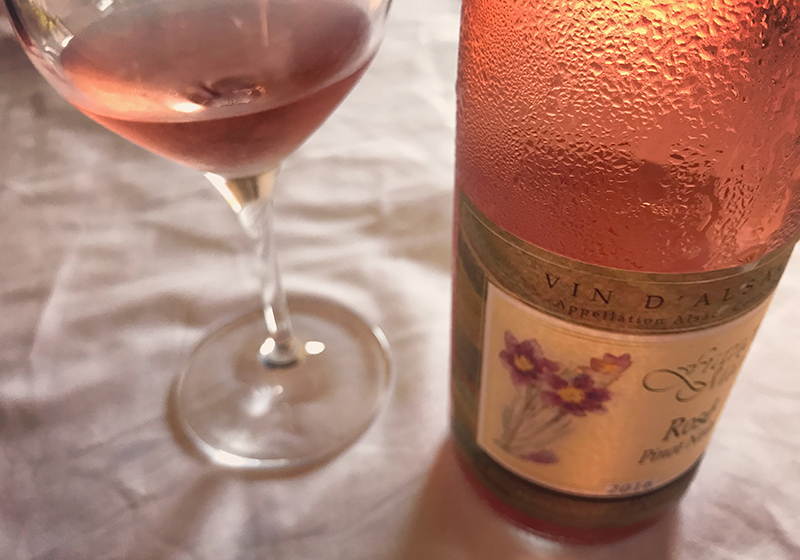 August.  There's a lot of rosé around these days. We've been fans for years, and we're thrilled to see it enjoying some time in the spotlight. Rosé is proof that simpler wines have their time and place — sometimes the best wine for the moment isn't the best wine in your cellar.
To us, Rosé should be three things: dry, refreshing, and low in alcohol. Most of our favorite rosés are in the provencal style, made in the South of France under brilliant blue skies. But we can't leave out the Pinot Noir rosé from Francis Muré, a bright, energetic wine from the rolling hills of Alsace. His 2016 has just arrived in our warehouse, in time for the hottest month of the year.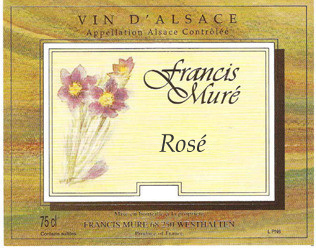 Dry.  Francis Muré makes most of his Pinot Noir into a delicious red wine (look for the 2016 in a few weeks). The rest he turns into a lively rosé that captures the bright sun and refreshing breeze of an Alsatian summer. It's not complex or weighty — just clean, crisp, and dry. Like Muré himself, it's humble, honest, and charming.
The 2016 is among the best we can remember — lively mouthfeel, perfectly clean strawberry fruit, and delightfully crisp, dry finish. At 12.5% alcohol it's refreshing and light. Whether you spend this month on vacation by the coast, or dashing between air conditioned rooms at the office and home, Muré's 2016 is the perfect antidote to a muggy August.
________________________

Muré Rosé 2016
Ansonia Retail: $20
6+ bottle price : $16/bot
Free East Coast shipping on any 12 bottles