The wine world loves the word "minerality," but no one can quite define it. Wine writer Lettie Teague calls it "a helpful word to describe wines that aren't fruity, spicy, or herbal." We think of it as refreshing element in a wine that doesn't come from acidity, but we too struggle to offer an exact meaning.
Our best suggestion for defining minerality? These four wines. Whatever it is, these have it; and whatever it is, it's particularly attractive in the summer heat. We've collected four wines, from Chablis, Pouilly-Fumé, and Muscadet, all sporting a crisp, elegant mineral note. You don't have to drink them before the Fall — wines with minerality drink well year round — but these are unlikely to be in your cellar for long.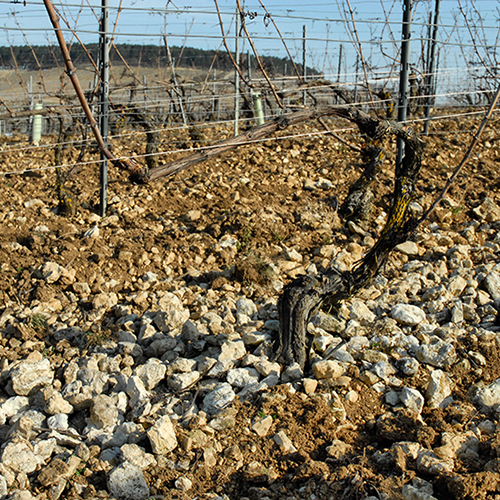 MICHOT Pouilly-Fumé VV 2016
This is pure Sauvignon Blanc, grown in soils full of flint and limestone. The nose shows grapefruit and smoke, and the mouth is long, smooth, and very lively.
GAUTHERON Chablis 1er cru "Vaucoupin" 2015
This premier cru Chablis is pure unoaked Chardonnay, grown in the fossil-rich Kimmeridgean soils of Chablis. Look for lemon zest and stones, with an elegant, very clean finish.
MARTIN-LUNEAU Muscadet "Gorges" 2013
Muscadet is near the mouth of the Loire River — the grape is Melon de Bourgogne. This very dry wine shows melon, dried spring flowers, and salt air.
COLLET Chablis 1er cru "Montée de Tonnerre" 2015
Montée de Tonnerre is the finest premier cru in Chablis, producing wines of high elegance and class. This cuvée is raised in a bit of oak, but the underlying minerality shines through beautifully.
________________________
Mixed Case: Minerality Sampler
Ansonia Retail: $354
offer price: $295/case



free East Coast shipping