Septembre.  Harvests have begun around France this week. Next week the older half of the Ansonia team heads over to Burgundy for les vendanges in the Côte de Nuits. In the Languedoc, where the warm southern sun ripens the grapes earlier, the Mas Foulaquier's harvest is well under way. Browse through their Instagram and you can almost smell the wild yeast and fruit in their cuverie.
"Natural" wines can be hard to get right, but when they're good, they can be extraordinary. The wines of the Mas Foulaquier are undoubtedly the finest and most consistent biodynamic reds in our portfolio. The cuvées are exceptionally clean and well formed, marrying ripe fruit with earthy notes from their rugged terroir.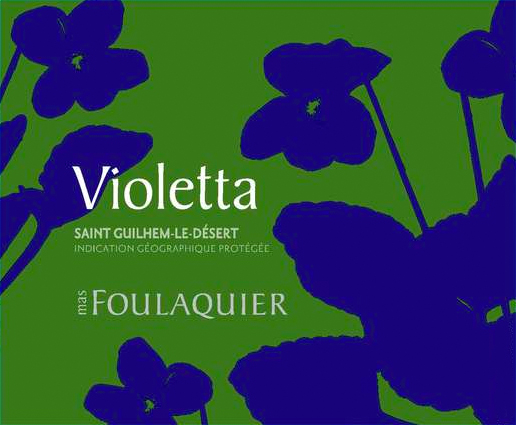 Fresh.  Our newest cuvée from Foulaquier is the 2015 Violetta, a grenache/syrah/carignan blend with a splash of merlot. Foulaquier uses only ambient yeast, very little sulfur, and no fining or filtering — the result is dynamic wines of exceptional complexity. Violetta's nose is cool and fresh, showing berries, bay leaf, violets, and earth. The mouth is very smooth, with softened tannins and notes of cassis, roses, and spice. This is easy to like and hard to put down.
At the moment this wine is a perfect cocktail party quaffer — smooth and complete on its own, balanced enough that it needs no food. Combine the cooler air with the dark berries and earthy flavors jumping from this glass, and you'll want to pull on a sweater and head outside. Just don't forget your corkscrew and a few glasses.
____________________________
Foulaquier Violetta 2015
Ansonia Retail: $24
6+ bottle price : $19/bot


FREE EAST COAST SHIPPING ON ANY 12 BOTTLES