In Burgundy, "Grand Cru" is as good as it gets. Grand Cru vineyards represent the top 1.3% of wines in the region, and while the other 98.7% of Burgundian wine can be excellent, there's nothing quite like Grand Cru. It's the finest Burgundy has to offer, served to kings and emperors for over a thousand years.
Grand Cru doesn't come cheap, and we never have much. But special occasions call for special wines, and we like to have them around just in case. Here's a collection of six Grand Crus, two whites and four reds — all from Grand Cru vineyards of Burgundy. They'll make a lovely addition to your cellar, or unusually nice gifts for six of your closest friends or family members.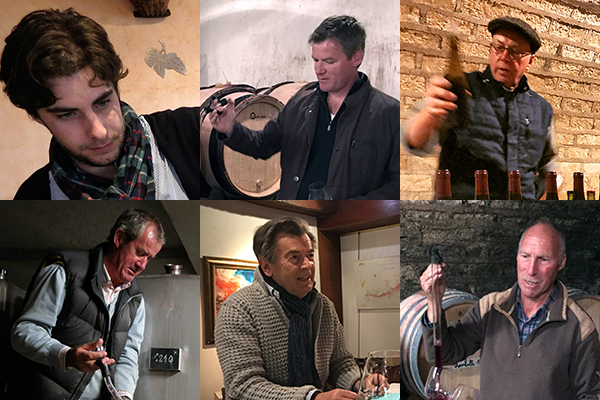 Ravaut Corton-Charlemagne Grand Cru 2013 ($98)
Now the nose shows baked apples, juniper, and honey. The mouth is dense, spiced, rich, and impossibly long. As it ages, look for truffle, mushroom, and woodsy notes.
Collet Chablis Grand Cru "les Clos" 2015 ($80)
The nose shows exquisite lemon, pear, and mineral aromas, and follows with an extraordinarily long, rich, tension-filled palate. It's hard to imagine more concentration or density in white wine, particularly one with a nearly imperceptible use of oak.
Amiot Clos de la Roche Grand Cru 2012 ($130)
Fine and quite dense — very dark berry fruit mixes with gingerbread and toast in the nose; and the mouth is long and concentrated, with good density and structure.
Quivy Charmes-Chambertin Grand Cru 2013 ($160)
The Guide Hachette calls Quivy "undoubtedly one of the reference points in the appellation." His Charmes Chambertin is his most elegant wine, showing a silky mouthfeel, baking spices, chocolate, violets, and earth.
Ravaut Corton-Bressandes Grand Cru 2014 ($98)
The nose is deep and woodsy, showing charcoal and cherry jam. The mouth is rich, dense, fine, and very smooth — you can almost taste the tiny, concentrated fruits packed into each sip.
Gros Clos de Vougeot Grand Cru 2013 ($175)
Put simply, this is the finest wine from our finest winemaker. From an enormous Grand Cru of variable quality, Michel's plot is in the Grand Maupertuis neighborhood, considered the best in the vineyard. Burghound gave 94 points, finding "outstanding richness, volume and concentration."
____________________________
Mixed Half-Case: Grand Cru Six Pack
Ansonia Retail: $741
sampler price : $645/half-case


FREE EAST COAST SHIPPING ON ANY 12 BOTTLES