With so many different dishes and flavors spread across a Thanksgiving dinner table, wine pairing can be tricky. Our suggestion is to cover all your bases — we recommend having some white, red, and sparkling around to match everyone's tastes and pairing preferences.
So here's a sampler of four wines, all crisp and dry: a lively sparkling blend from Burgundy, a dry, zippy Burgundian Chardonnay, and two unoaked reds with low alcohol and refreshing mouthfeels. We've got lots of pairing ideas in our Thanksgiving Guide, but if you're looking for a quick solution for around $20/bot, look no further.
Note: this case ships for free on the East Coast, so if you're traveling for Thanksgiving we can send right to your hosts.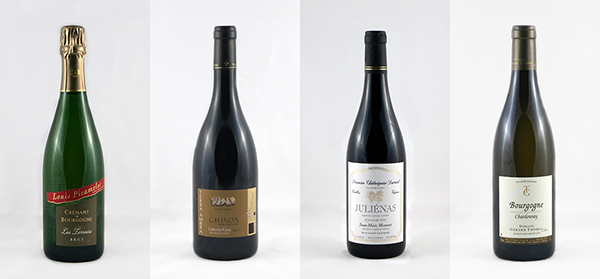 Picamelot Crémant "les Terroirs" NV: Crisp, dry sparkling wine from Burgundy; a blend of Pinot Noir, Chardonnay, Aligoté. Look for green apple and brioche.
Thomas Bourgogne blanc 2015: Lively, toasty white Burgundy. This is pure Chardonnay, a classic, energetic white Burgundy. Look for hazelnut and lemon.
Monnet Juliénas Vieilles Vignes 2015: The perfect Thanksgiving red: juicy, crisp, and refreshing. This is pure, old vine gamay from the Beaujolais; violets and earth.
Demois Chinon Vieilles Vignes 2015: Cool, dense, organic, and rich. This is unoaked Cabernet Franc from the Loire Valley, showing graphite and cranberry.
____________________________
Mixed Case: Thanksgiving Dinner Case
Ansonia Retail: $306
Sampler price : $250/case


FREE EAST COAST SHIPPING