Châteauneuf-du-Pape dominates the south of France. No other town is more famous or produces more widely respected wines. But the relative anonymity of the surrounding towns belies the high quality of wine they produce. And while Châteauneuf-du-Pape will always be a more recognizable purchase, Gigondas provides more bang for your buck.
A case in point is Domaine les Goubert's "Cuvée Florence." Though it's grown in Gigondas, in depth, complexity, and ageworthiness it more closely resembles a fine Châteauneuf-du-Pape. Made from only their best parcels of Grenache and Syrah, Cuvée Florence is noticeably better than many wines from its more famous neighbor.
We've been buying the Cuvée Florence for decades, and the quality continues to improve. The family's thirty-something daughter Florence, whose birth inspired the creation of the cuvée back in the 1980s, is now the principal winemaker. (If you happen to be in Boston next week, Florence herself will be at the Newton Warehouse on Tuesday evening 6-9pm.)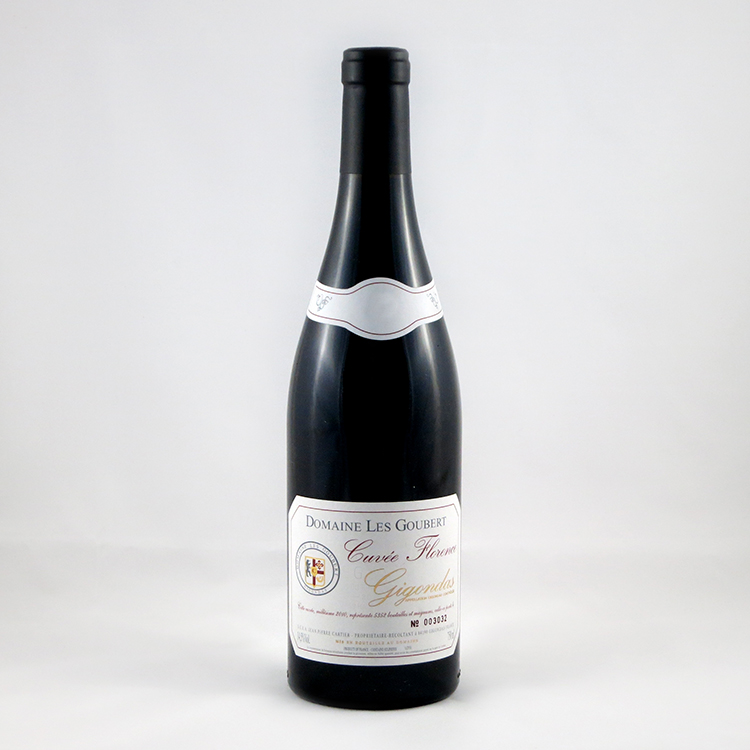 The 2012 Cuvée Florence is fantastic, and drinking far better at this stage than many other vintages. The nose is deep and woodsy, showing cassis, leather, raspberry and spice. The mouth is cool, dense, and, as Jancis Robinson put it, "very well balanced." Josh Raynolds awarded 90-92 points, finding "mocha, licorice, and violet."
This is rich, dark wine that will fit perfectly alongside a fine cut of beef or rack of lamb. If it's the name on the label you're after, we have excellent Châteauneuf-du-Pape that will satisfy both palate and need for recognition. But if it's value you seek, we recommend putting your money on the Cuvée Florence.
____________________________
Goubert Gigondas "Cuvée Florence" 2012
Ansonia Retail: $54
3+ bottle price : $48/bot


FREE EAST COAST SHIPPING ON ANY 12 BOTTLES