We're making our way up the Rhône River this week — tonight we're in Tain l'Hermitage, the southern gateway to the Northern Rhône Valley. (Follow our video blog: FB, IG, YT.) Today we visited one of the original members of the Ansonia portfolio, the Domaine les Goubert in Gigondas.
Goubert has been a staple of our lineup for decades, and in recent years longtime readers have noticed the same thing we have: the wines have unmistakably increased in precision and polish. They've always been good, but since Florence took over winemaking they've joined a new class of sophistication.
Florence's recent vintages continue her trend of winemaking excellence. But her delicious 2015 Gigondas is in stock in our warehouse already.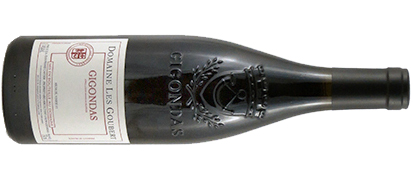 2015 was a magnificent year in Gigondas. Josh Raynolds of Vinous writes that the vintage "produced one of the most consistently excellent sets of Gigondas that I've ever had the chance to taste," noting the wines' "distinct power and depth."
Goubert's 2015 Gigondas is packed with dense red fruits, spice, violets, and warm earth. The mouth is bold and intense, showing a richness reminiscent of nearby Châteauneuf-du-Pape. Notes of plum, wild cherries, and chocolate dominate the palate, which finishes long and sophisticated and with what Raynolds calls "very good, spicy tenacity."
When wine is this rich, this tasty, and this affordable, it can be hard to open anything else. (Also available in magnums.)
____________________________
Goubert Gigondas 2015
bottle price: $28



FREE EAST COAST SHIPPING ON ANY 12 BOTTLES