We're always on the hunt for overperforming wines. We often find them just over the border of a famous vineyard or village. At their best, these wines provide exceptional value: near-perfect terroir, but without the famous name and ensuing cost.
Take the vineyard "Montée de Tonnerre." Located just east of the hill containing Chablis's seven Grand Crus, this Premier Cru always overperforms its classification. As Rajat Parr writes in his excellent new book, "many think it produces at Grand Cru status, but still goes for Premier Cru prices."
And for proof of such value, look no further than Romain Collet's 2017 Montée de Tonnerre. Where premier crus of the Côte d'Or usually exceed $100 per bottle, Collet's Grand-Cru-like Premier Cru doesn't even break $40.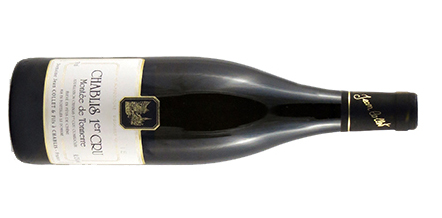 Romain Collet turned in a terrific lineup of wines in 2017, and we're not the only ones to notice. His 2017 Montée de Tonnerre medaled yesterday at the International Wine Challenge, and received 93-point scores from Jasper Morris MW and the Wine Advocate's William Kelley.
The 2017 Montée de Tonnerre packs a remarkable amount of wine into a $35 bottle: it shows pear, white flowers, and intense lemon peel in the nose, with seabreeze and citrus joining a beautifully tension-filled palate. Morris calls it "very floral." Kelley calls it "concentrated and textural," and "glossy."
There's nothing quite like a real Grand Cru — it's why they drew the lines where they did. But this does an awfully good impression, and at a fraction of the price.
____________________________
Collet Chablis 1er "Tonnerre" 2017
bottle price: $35



FREE EAST COAST SHIPPING ON ANY 12 BOTTLES