The Domaine les Goubert is among the most consistent winemakers in our portfolio. No matter the vintage – warm or cool, sunny or wet, easy or difficult — the Goubert wines are reliably outstanding.
The winemakers allow the vintage to influence the character of the wine, but never the quality. A case in point is the just-arrived 2017. The vintage was problematic for Grenache in the Southern Rhône, and many cuvées rely more heavily than usual on Syrah.
At Goubert in 2017, winemaker Florence Cartier decided to eschew barrels — the Syrah grape picks up oak notes more quickly, and she wanted to preserve the lovely floral fruit. The resulting cuvée is distinct and as delicious as ever.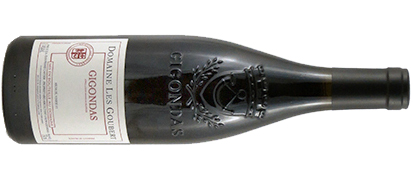 Goubert's 2017 Gigondas is perfect wine for cold weather. It's rich and mouthfilling, showing far more intensity and depth than you expect from a sub-$30 bottle. The syrah provides elegant violets, laid over a muscular, black-fruit intensity that carries through a long and beautifully balanced finish.
The Wine Advocate awarded 90-92 points, finding "raspberry and stone fruit," and suggesting a drinking window of 2020-2030. Goubert doesn't get caught up in fads or winemaking trends, and they're not reinventing the winemaking wheel. They turn out solid, reliably delicious red wine that drinks well above its price point — and we're simply thrilled to have them back in stock in our cellar.
____________________________
Goubert Gigondas 2017
bottle price: $29



FREE EAST COAST SHIPPING ON ANY 12 BOTTLES