The Loire Valley is an exciting place these days. We've added three Loire sources in recent years, each bringing something new to the Ansonia portfolio: whites from the Upper Loire (Garenne in Sancerre) and Central Loire (Paget in Touraine-Azay le Rideau), and reds from today's source, the Domaine des Sanzay in Saumur-Champigny.
Winemakers Celine and Didier Sanzay are fifth generation growers in Saumur Champigny. Their wines pure Cabernet Franc, and fit modern Loire style — small batch, organic, limited oak, concerned with balance and freshness rather than extraction and muscle. They use all wild yeasts, neither fine nor filter, and produce complex, natural expressions of the charming central Loire.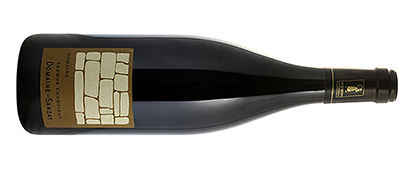 Sanzay's Saumur-Champginy is intense, clean, and highly expressive Cabernet Franc. Their 2018 is juicy and punchy, showing an admirable level of freshness for a hot vintage. The nose shows violets, tobacco, cassis, and herbs; the mouth is lively, gulpable, and sleek, with papery, gentle tannins.
In short, this is expertly-made wine with a lot to say. We think it far outperforms its modest pricetag, and offers a juicy, crackling alternative to your everyday, catch-all Rhône red. Pair with crackers and goat cheese, coq a vin, or a fresh pizza.
____________________________
Sanzay Saumur-Champigny 2018
bottle price: $19



FREE EAST COAST SHIPPING ON ANY 12 BOTTLES